These Ivanka Trump Instagram Pics Show How She Balances Work & Play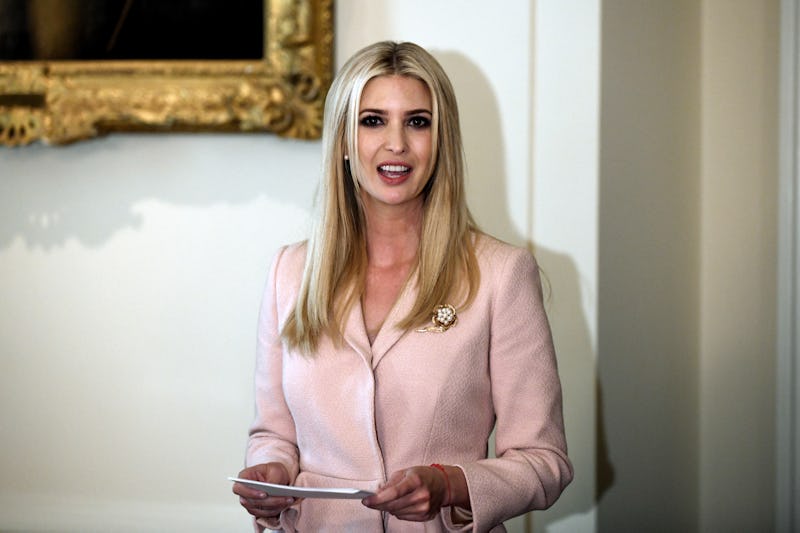 Pool/Getty Images News/Getty Images
The president's oldest daughter is often the subject of much discussion, particularly because she serves as an unpaid advisor in the Trump administration. In her role, she has particularly generated criticism for not publicly opposing some of her father's policies. However, you won't see much reference to that controversy on her social media. Instead, a handful of Ivanka Trump Instagram pics reveal a steadfast commitment to the White House role, her personal life, and family.
Ivanka is the second child of Donald and Ivana Trump. She married Jared Kushner in 2009 and the couple has three children — a daughter and two sons. Prior to working in her father's administration, she served as an executive vice president in her family's company, the Trump Organization. She also ran her own (now-defunct) fashion line. In 2016, she became involved in her father's presidential campaign, making public appearances on his behalf. After her father was elected, she was appointed as advisor to the president in March 2017.
Ivanka has received much criticism for seemingly doing little to influence her father's policy decisions — and even supporting decisions that lie counter to her previously professed advocacy areas. For example, back in August 2017, Ivanka indicated that she supported the administration's decision to end an Obama-era equal pay transparency program, despite previously declaring her commitment to ending the gender pay gap.
Ivanka's loyalty to her father and his work is clear, but that loyalty also extends to her own family. Her Instagram account gives some insight into how she balances her commitment to both.