8 Major 'This Is Us' Clues About Jack's Death That Are Total Red Herrings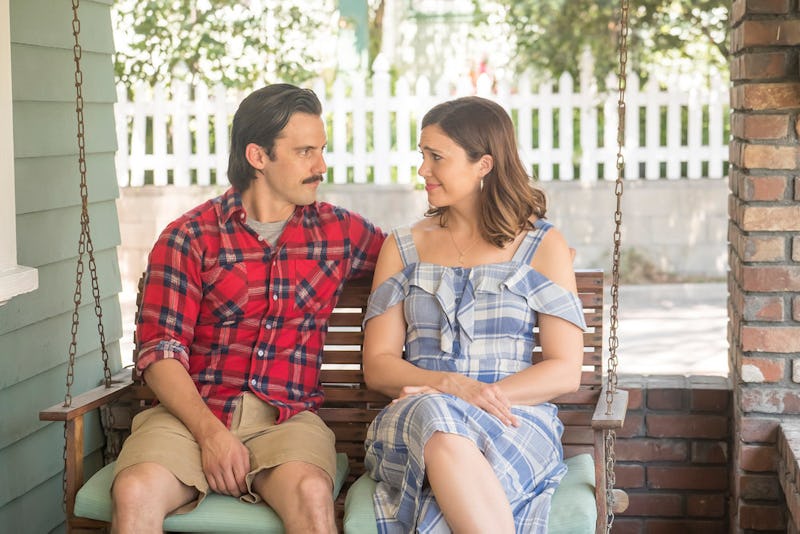 Ron Batzdorff/NBC
Right now, NBC's This Is Us has one of TV's biggest mysteries. Fans have long known that Jack Pearson will die before the show's present-day scenes, but it's how the family's beloved dad passes on that is the subject of much speculation. And there have been so many times that the This Is Us clues about Jack's death were totally misleading. It's not that fans want to see Jack die; it's just that not knowing how it eventually happens is really frustrating — in a way that makes us all want to tune into the show even more, of course.
In This Is Us Season 1, the series revealed that Jack Pearson does not make it to 2016 alive, but so much was still unknown about this major family loss. Why did Kate get to keep his urn? Why does Kate blame herself for his death? Did Jack know about Rebecca and Miguel? Last month, Season 2 dropped some major revelations — and perhaps some red herrings — about the Pearson patriarch's passing. We now know for sure that Jack died while the Big Three were teenagers. Could he have died in the house fire? Does the dog have anything to do with it? And again, did Jack know about Rebecca and Miguel?
As This Is Us fans have learned so far, not every clue has led us down the correct path. Here are some of the most misleading clues that show has given fans so far — take them as a warning not to trust everything Season 2 gives us.