11 Books To Read If You're A Woman Thinking About Running For Office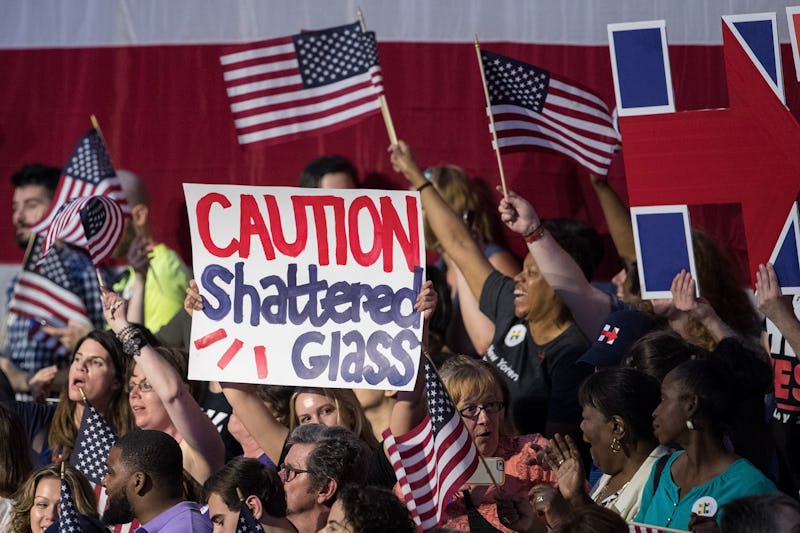 Drew Angerer/Getty Images News/Getty Images
You've already seen the headlines: a record number of women are running for political office in 2018, clearly a direct response to the 2016 election, the Trump presidency, and the fact that women are just seriously fed up with the patriarchy making a mess of practically everything. NPR recently reported that more than twice as many women are running for Congress in 2018, compared with those who ran in 2016. The NY Daily News reports that 526 female challengers and incumbents are preparing to run in the midterm elections. And Emily's List — an American political action committee that helps elect pro-choice Democratic female candidates to office — reports being contacted by over 1,000 women seeking advice about running for office in the month following Nov. 8, 2016. That's more interest than they saw the entire year prior.
Needless to say, many women are starting to take seriously the fact that a woman's place is in the House. And the Senate. And the White House. And at all levels of government, small and large, local and national, and beyond.
If you're a woman thinking of running for office in the not-so-distant future, and haven't yet gotten the memo: NOW IS YOUR TIME! Plus, with more women seeking political power than ever before, you're in great company. Here are 11 books worth reading if you're a woman thinking of running for office.