This Adorable Tribute To Hermione Reminds Us Why She's Such A Badass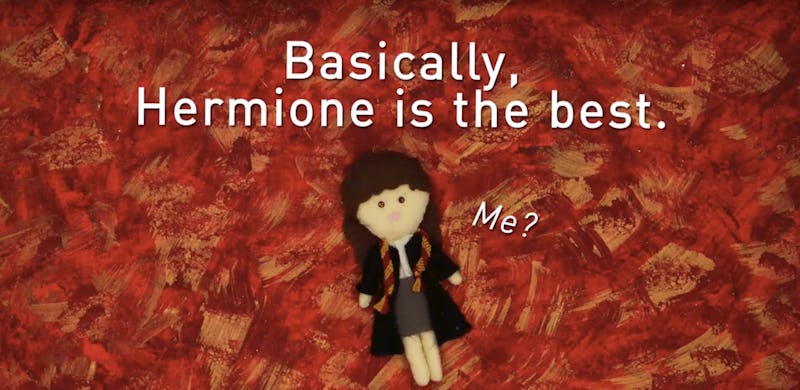 Penguin Random House
Sometimes we forget just how amazing and inspirational our favorite characters are, but this adorable tribute to Hermione Granger has arrived to remind us why she is the brightest witch of her age. The new video is the latest installment in papercuts' kick-a** characters series on YouTube. Hermione represents the Harry Potter series in a lineup that includes Lizzie Bennet of Pride & Prejudice, Claire Fraser of Outlander, Daenerys Targaryen of A Song of Ice and Fire, and the titular Martian himself, Mark Watney.
Like Lizzie Bennet, whose "kick-a** character" debut came in the 200th year following author Jane Austen's death, Hermione's video has also appeared at a moment of special significance. Monday, June 26 will mark 20 years since Harry Potter and the Philosopher's Stone first graced store shelves in the U.K. and introduced a generation of young readers to the Muggle-born witch who basically saved the world.
In the video below, papercuts turns Hermione, Harry "The Boy Who Lived" Potter, Ron "Future Husband" Weasley, and others into adorable felt dolls that summon books with tiny wands, mix Polyjuice Potions, and earn questionable amounts of points for Gryffindor. Check out Hermione's turn as a kick-a** character below and share your favorite Hermione moments with me on Twitter!