This Black Lives Matter Prom Dress Is Going Viral For An Important Reason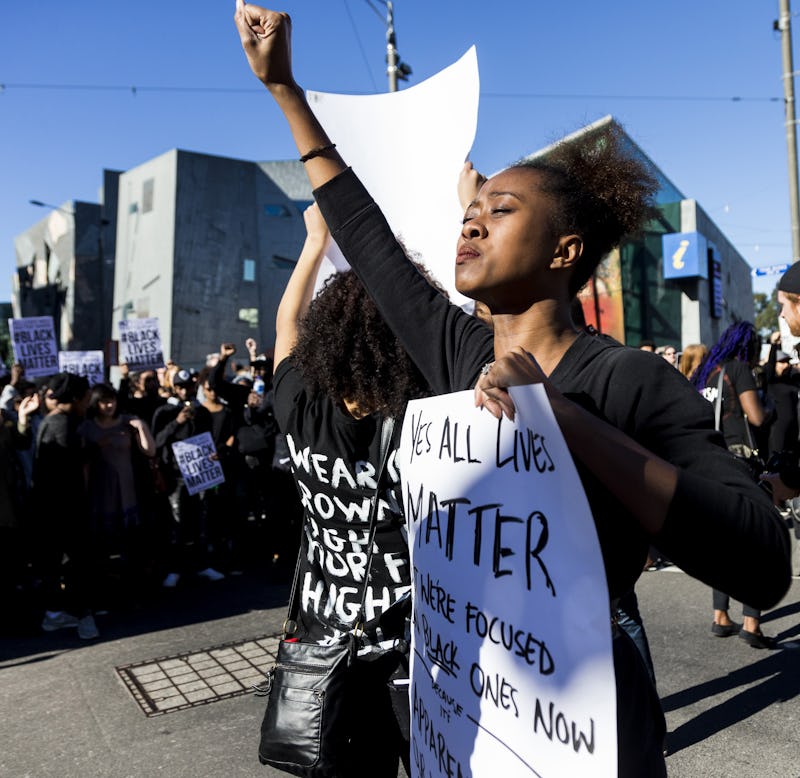 Ratnayake/REX/Shutterstock
On April 21, 17-year-old Florida teenager Milan Morris' photos of herself wearing her floor-length prom dress went viral for a very important reason: Her prom dress is Black Lives Matter-inspired, filled with images of Trayvon Martin, Sandra Bland, Michael Brown, and many others who died as a direct result of recent police brutality.
"Yes I'm black. Yes I'm 17. Yes GOD is using me to convey a message that's bigger than me," she captioned an Instagram snap of herself, which has garnered more than 14,000 likes and more than 500 comments.
Her dress features Trayvon Martin most prominently and combines a black lace bodice and lace train blocks with swathes of black-and-white photos of people of color killed by police. The custom piece was created by West Palm Beach-based designer Terrence Torrence, who Morris told ESSENCE "was the mastermind behind this whole thing honestly."
Torrence told ESSENCE he wanted to make a Black Lives Matter dress in 2016, but it "all finally came together in 2017."
"It was powerful," he said about completing the dress, which took four days to make. "It was art. It was surreal. It spoke volumes...It was powerful and a movement and I knew people would respond to it."
Morris, who the Palm Beach Post recently named its all-area player of the year, has been retweeting positive responses to her dress, and though she is — to no one's surprise — getting some hate for her Black Lives Matter support, she seems undaunted by the negativity.
ESSENCE reports that Morris will be heading to Boston College this fall, and if her prom dress is any indication, it looks like Eagles are snagging a pretty rad young woman who's not afraid to stand up for what she believes in.