This Dating App Will Match You With Your Celeb Crush Lookalike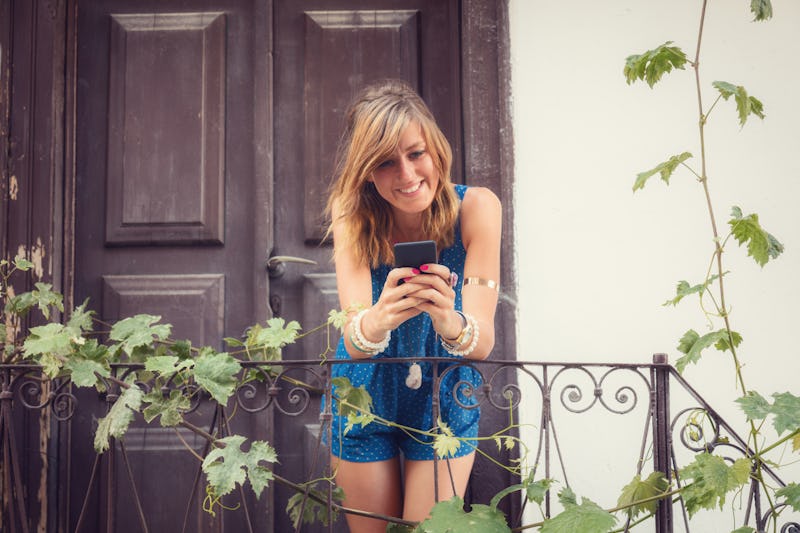 astrosystem/Fotolia
If you've ever wanted to date a celebrity, now's your chance — sort of. Now, this dating app, Badoo, will match you with your celebrity crush lookalikes. The feature is called Badoo Lookalikes, and you can search through thousands of celebs, because, TBH, you've probably crushed on a celeb or two at some point. Then, the app will pair you with the celeb dopplegangers among its 350 million users via facial recognition software. Like with other dating apps, you and the "celeb" you swipe right on will both have to have swiped right before you can start messaging each other. So don't go telling your friends you have a Justin Bieber-lookalike boyfriend just yet! However, this new feature is ~not~ just about celeb lookalikes! You can also find someone that looks like a Facebook friend of yours or upload a picture of someone, and the app will take care of the rest! After all, maybe you have a type, so this new feature could help you date even more people within that type!
"We pride ourselves on listening to our millions of users around the world," Andrey Andreev, Badoo CEO, said in a press release announcing the new lookalike feature. "We regularly hear that they love new, simple, and fun ways to make better connections with a potential match. Badoo Lookalikes is already proving to be just that."
OK, so if you're wondering which celebs made the top 10 most-searched, globally, here you go. A few may be surprising, especially one in particular, but you be the judge!