Thousands Of People Have Donated To This GoFundMe To Help Christine Blasey Ford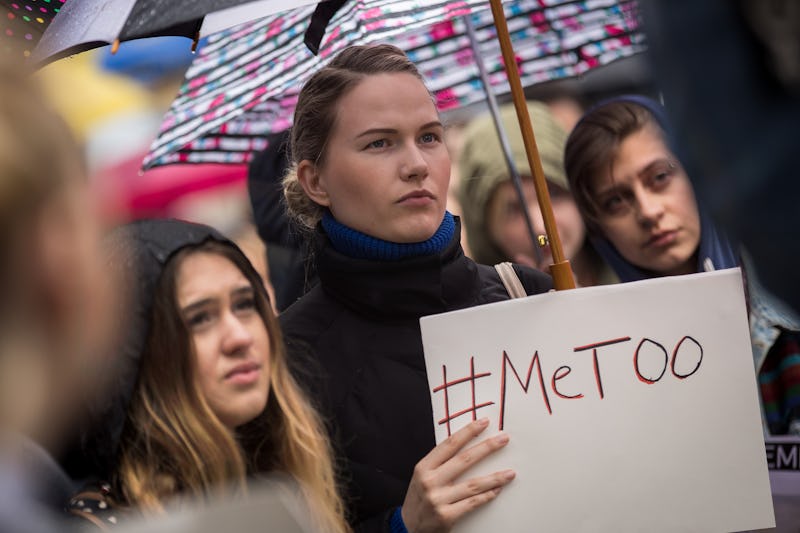 Drew Angerer/Getty Images News/Getty Images
In less than one day, a GoFundMe fundraiser for Christine Blasey Ford has raised over $125,000. The money will go toward covering "security expenses," the organizer wrote in its description, and any excess will be donated to women's organizations. Ford and her family have left their home to protect themselves against death threats, Ford's lawyers told members of Congress on Tuesday.
UPDATE: The initial "Cover Dr. Blasey's security costs" GoFundMe is no longer accepting donations, but the "Help Christine Blasey Ford" GoFundMe is still accepting donations and will donate funds directly to her and her family. Another GoFundMe, We Believe ALL THE WOMEN, is also still accepting donations, which it notes will be distributed as per Ford's instructions.
"When I saw that Dr. Blasey had had to vacate her home and hire personal security, I was immediately struck by the sheer financial burden of that," Heidi Li Feldman, the fundraiser's organizer, tells Bustle. "Then, I thought, I wish all of us who support her participation in this process could just protect her. From there, it is a very short step to thinking of raising funds to help her cover the cost of private security for herself and her family."
Bustle has reached out to Ford's lawyers to verify whether she was aware of the fundraising efforts. Feldman says she sent word to Ford via her high school, Holton-Arms, as well as through her lawyers. One of Ford's representatives, Feldman says, confirmed that Ford needed financial assistance to cover security, and that she was willing to accept such donations.
"I believe that we, the people, must act collectively to help make sure we have a thorough and fair vetting process for a Supreme Court nominee," Feldman says.
GoFundMe spokesperson Katherine Cichy says that the funds will get where they are intended to go. "We are working directly with the campaign organizer Heidi Feldman and guarantee that all funds raised will get to the right place," Cichy tells Bustle.
The death threats that Ford's lawyers say she has received come after Ford publicly accused Supreme Court nominee Brett Kavanaugh of sexually assaulting her when they were both in high school. Her allegation was first published in The Washington Post on Sunday. Kavanaugh has flatly denied the allegation.
"This is a completely false allegation. I have never done anything like what the accuser describes — to her or to anyone," Kavanaugh said in a statement.
In a letter sent to Congress on Tuesday, Ford's lawyers described how difficult the last week has been for her:
In the 36 hours since her name became public, Dr. Ford has received a stunning amount of support from her community and from fellow citizens across the country. At the same time, however, her worst fears have materialized. She has been the target of vicious harassment and even death threats. As a result of these kinds of threats, her family was forced to relocate out of their home. Her email has been hacked, and she has been impersonated online.
Both Kavanaugh and Ford have been asked to testify before the Senate on Monday, though as of Wednesday evening, only Kavanaugh has accepted the invitation. Ford's lawyers have asked that an FBI investigation take place first, though it's not yet clear whether senators will comply with that request. The hearing remains scheduled, regardless. The Senate Judiciary Committee is currently on track to vote on Kavanaugh's confirmation next week.
If you or someone you know has been sexually assaulted, call the National Sexual Assault Telephone Hotline at 800-656-HOPE (4673) or visit online.rainn.org.