This Is How Fast The Kardashians Make The Amount Of Money You Earn In An Entire Year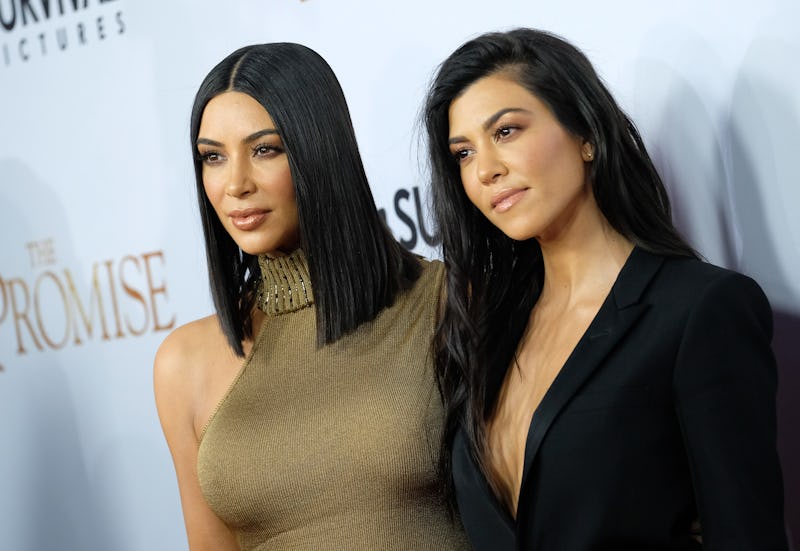 CHRIS DELMAS/AFP/Getty Images
The Kardashians have been living the life of the uber rich and famous thanks to their TV show and all of their successful business ventures. And now, thanks to a new site, you can compare the Kardashian net worths to your own and see just how much the Kardashian crew is raking in. Missyempire.com lets you find out how easily it is for a member of the family, like Kim Kardashian or Kylie Jenner, to earn your salary. All you have to do is enter your yearly earnings on the site and it will show you how fast the Kardashians can earn the same amount of money.
The formula shows how much each of the Kardashians make within a year and how much they're earning per hour, minute, and even second. So, you can input your salary into the site and see just how much each family member would be earning within the mere seconds it would take you to actually read the results. Talk about craziness!
For example, take $50,000. It would take Kim Kardashian less than nine hours to earn that amount of money (eight hours and 35 minutes to be precise). So, Kim basically earns a yearly salary within a night of sleep. The other family members have to put in a little more work than Kim to rake in that $50,000. Kylie Jenner would earn the money in one day. Yes, one singular day. The rest of the fam would also have to go through an entire grueling day plus a couple more hours before earning the money. It would take Kourtney Kardashian the longest to earn the money (one day and 19 hours), but most people would probably still trade salaries with Kourt in a second.
How have the Kardashians amassed such an amazing fortune?
Kim is the biggest earner in the family (which isn't surprising to anyone, really), and she's made a killing with her app, Kim Kardashian: Hollywood. The game was released in 2014 and made over $100 million by 2016, according to Fortune. That means that Kim's also earned a ton from the successful app game. According to Time, she's also made a ton of money through endorsement deals, content like her Selfish book, and her new KKW Beauty line. She also profits from Keeping Up with the Kardashians since she's not only a star but an executive producer (as are Kourtney, Khloé Kardashian, and Kris Jenner).
Kim's followed closely by her little sister Kylie whose made a good deal of her fortune from her makeup empire, Kylie Cosmetics, a company which manager extraordinaire Kris Jenner told WWD is on track to be a billion dollar company by 2022. After Kylie comes Kendall Jenner, who's been taking over the fashion world as a model and is obviously seeing the profits from it.
Khloé, Kris, and Kourtney follow behind. They don't have the benefit of a popular mobile game or a cosmetics company, but, like Kim, they've received a ton of money from endorsement deals and KUWTK. Khloé's also been busy with her show, Revenge Body, and her fashion line, Good American. These side ventures are definitely helping her bring in the big bucks.
You can also check out all of the jaw-dropping monetary figures that the Kardashian/Jenners are earning on missyempire.com when you go to compare your salaries to that of the Kardashian crew.
In case you were wondering, Kim K's already earned over $200 in the time that you spent reading this post. How wild is that? Being a Kardashian is really where it's at — not that their fans didn't already know that.