Your Guide To Inauguration Celebrations In D.C.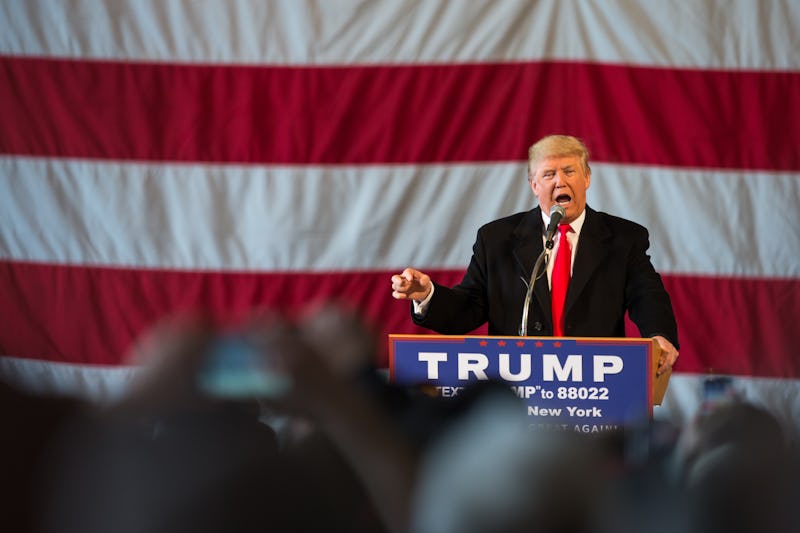 Brett Carlsen/Getty Images News/Getty Images
Once every four years, D.C., gets gussied up to celebrate a new commander-in-chief. President-elect Donald Trump will only attend two official balls, plus another one that honors the armed forces, but that won't stop the rest of the city from partying on with unofficial gatherings that span the days leading up to the inauguration, the day of and even the day after. But here are all the inauguration balls following Donald Trump's swearing-in, ranked.
Perhaps D.C.'s most controversial inauguration festivity, which gathers alt-right voices like Gavin McInnes and Mike Cernovich at the National Press Club, is the DeploraBall, which will be held on the eve of the inauguration. No matter how quippy the name, the event has drawn skepticism from people both inside and outside of the alt-right movement. Dissent within the alt-right bubbled up after white nationalist Richard Spencer and Twitter troll Tim Treadstone were stricken from the guest list.
But maybe it's good to get the biggest source of contention out of the way on Thursday so everyone else can keep the party going into the weekend. Here's what's happening:
1. Gays For Trump Inaugural Ball
Costumes and drag at an inaugural event sounds amazing, but not so much the open call for deplorables.
2. Inaugural Ball 2017: Celebrating Education In The Digital Age
The National Coalition for Technology in Education & Training's sponsor-only ball. Sponsor-only? Boo.
3. Salute To Heroes Inaugural Ball
Awesome: You can support American heroes. Awful: You have to listen to Drew Carey emcee.
4. Best Of The West Inaugural Reception
More like the best of what's rest. Washington, Oregon, Montana, and Colorado fête held the day after election activities with "heavy hor d'oeurves" the day after the inauguration. Points off for the later date. Aren't y'all tired yet?
5. Great American Inaugural Ball
Because nothing says America like having a ball in a casino.
6. Voluncheers
A+ name for the Volunteer State's shindig, plus it's held at D.C. Madam Tussauds wax museum. (The Madam Tussauds in London just replaced President Obama with President-elect Trump in the "Oval Office," and apparently have been having a lot of trouble with his hair.)
7. Inauguration Debate Showcase And Gala
The D.C. Urban Debate League is celebrating with the most fitting inauguration activity ever: middle school, high school, university and adult debate teams. Those skills should come in handy.
8. Native Nations Inaugural Ball
Dinner, dancing and special program "Out of Many: A Multicultural Celebration of Music and Dance," featuring Native performers from across the country.
9. Washingtonian Inaugural Ball
The "go-to ball for Washington insiders" at the elegant National Portrait Gallery and Smithsonian American Art Museum will be non-partisan, but pro-cocktail.
10. The Vettys Inaugural Ball And Awards
Veterans, elected officials, campaign surrogates and celebrities come together to honor service members for the "most elite inauguration celebration."
11. Creative Coalition Inaugural Ball For The Arts
Pricey gathering hosted by some of TV's heavy-hitters, including Mad Men's Christina Hendricks, Parenthood's Mae Whitman and Dean Norris of Breaking Bad.
12. Dardanella: The Great Gatsby Presidential Inaugural Ball
Washington's largest non-political, political event that takes you back to the roaring '20s. White tie, black tie, or period attire mandatory? Get me my flapper dress.
13. Inauguration Day At The Newseum
Programming from journalists along with an all-inclusive Wolfgang Puck-led breakfast and lunch menus held at Newseum, which offers amazing views of Pennsylvania Avenue from its all-glass façade and incredible rooftop.
Suffice to say, Washington, D.C., will be packed full of inauguration balls.