Read These Stories Of How ACA Saves People's Lives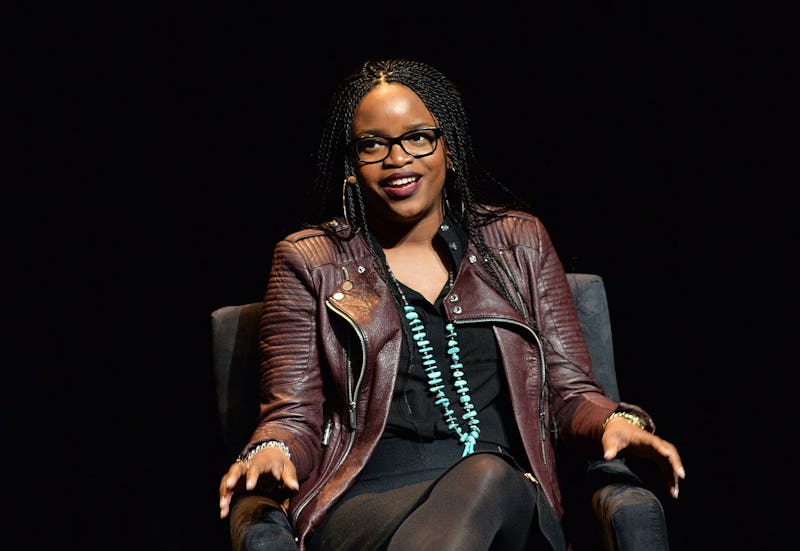 Slaven Vlasic/Getty Images Entertainment/Getty Images
The congressional wheels are turning to repeal the ACA. And a chance to save it could come this Friday when a measure that would begin the process of writing the repeal legislation is voted on in the House of Representatives. The Thursday morning passing of the bill in the Senate has created further urgency in a nationwide movement to advocate for Obamacare and testify to its importance. One of those testifying efforts is being led by Brittany Packnett, who is asking people to share their stories on why the ACA matters to them.
In a tweet sent just before the Senate was casting its last votes, Packnett stressed the importance of sharing these stories, writing, "We need your truth." She has been retweeting a variety of responses in which people share how the ACA has improved or even saved their lives. In subsequent tweets, Packnett, a St. Louis-based educator and activist who co-founded the police reform platform Campaign Zero, emphasized that she does not believe the ACA is without its problems and saving coverage for people with pre-existing conditions should not be a partisan issue.
Much of the alarm around the Senate's latest move stems from the fact that there is no set replacement, meaning an immediate repeal of the ACA would leave as many as 20 million people without insurance.
Packnett tells Bustle of the inspiration for her Twitter movement: "Throwing out ACA without a suitable replacement or improving the existing bill is literally life and death for millions of Americans. These are not talking points-these are real people, with real lives, and real risk." The urgency Packnett writes of is reflected in many of the responses to her call.
People With Pre-Existing Conditions
Several people wrote about the ACA's protection for people with pre-existing conditions, whom insurance companies could discriminate against before Barack Obama signed the bill into law in 2010.
The Importance Of Being Covered
Others underscored the importance of being covered, even if you can't get insurance through an employer.
How People Would Be Worse Off
Some described situations where without the health insurance coverage provided by the ACA, people would be worse off.
Life Before ACA
And others described what their circumstances were before the ACA came along.
The Consequences Of The Repeal
Still others wrote about what an immediate future without the ACA could mean.
The responses to why people want to save the ACA are diverse and many are heartbreaking. Meanwhile, president-elect Donald Trump responded to latest efforts to repeal the ACA with a tweet of his own, congratulating the Senate on their action.
Though the GOP definitely has its sights set on rolling back the ACA, some Republican moderates have expressed hesitation at approving the measure they will soon vote on, according to the Washington Post. And if news of the Act's supposed imminent disappearance has stirred enough people, their voicemail boxes may already be full of calls from concerned constituents.
Ultimately, the race is on to convince enough House Republicans to vote no on the bill Friday, and Packnett is using social media to make sure stories that show continued health insurance coverage's importance get the country's attention. "I wanted to empower people through #SaveACA and the telling of their stories to speak truth to power-and to inform those of us calling Congress with reality," Packnett tells Bustle. "At it's best, that's what urgent digital organizing allows us to do. Our public servants must remember the human cost of their actions. That's why we must tell our stories with every tool we have, and demand that Congress acts accordingly."