Why You Should Care About Tom Petty Even If You Don't Know Every One Of His Songs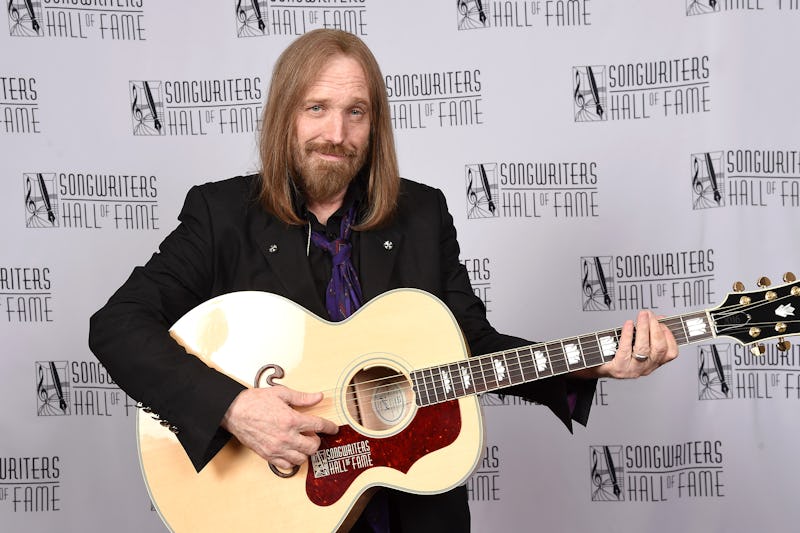 Gary Gershoff/Getty Images Entertainment/Getty Images
It doesn't matter whether or not you can name any of Tom Petty's songs; the musician is worth remembering for so much more than that. After Petty's death at the age of 66, fans praised him for his many hits and for his ability to bridge the gap between generations of music lovers. But there were others who wanted everyone to remember that this rocker was more than the sum of his extensive and impressive discography. As one fan tweeted, "Tom Petty was, among other things, an excellent dude."
This particular tweet included a link to the New York Times' obituary of Petty. A quote from a 1981 interview with Petty was highlighted, in which he talks about how he fought against his record label MCA trying to raise the price of his album, Hard Promises by a whole dollar. He even went as far as to sue them. "MCA has done a great job selling our records, but they couldn't see the reality of what it's like on the street," Petty said then. "They couldn't see that raising the album's price wouldn't be fair."
The thing about the musician was that he did think about those things. After enduring a rough childhood in Florida with an abusive father, he cared about being fair. That's why, regardless of whether you love his music or really, really love his music — and, let's be honest, how could you not? — Petty should be remembered for both always fighting for the underdog and standing up for his beliefs.
And that goes beyond fighting for fair pricing of his albums; it also included making sure other artists got paid by not making the same mistakes he did. In the 2007 documentary, Tom Petty & the Heartbreakers: Runnin' Down A Dream, Petty talks about how he unknowingly signed away 100 percent of his song rights to Shelter Records' co-owner Denny Cordell for a mere a $10,000 a year advance. Once he figured that out, he took steps to make sure that wouldn't happen to anyone else.
In 1979, Petty filed for bankruptcy to get out of his record deal with Shelter. He also shouldered the expenses of his 1979 album, Damn The Torpedoes, going $500,000 into personal debt because he refused to let his label release it until they released him from his bad contract. As he said then, he would not be "bought and sold like a piece of meat." But, in a 1980 Rolling Stone interview, Perry got at the real reason he needed to get out of the deal:
"I could work my ass off for the rest of my life, and for every dime I saw, the people that set me up would've seen 10 times as much. And at that point, MCA's attitude was, 'We know your next album's going to be bigger than your last, and we got you, son: the deal's done.'"
Thankfully, MCA agreed to release Petty from his existing contract and immediately re-signed him for $3 million, which turned him into an infamous example of the power you could have as an artist. As Refinery29's Courtney E. Smith pointed out: "He didn't price gouge on live show tickets; he didn't do ads; he didn't accept corporate sponsors. He was punk as f*ck."
At the end of the day, even with the odds stacked against him, Petty took action — and, in doing so, he turned around and inspired his fans to take action as well. So while his hits are memorable and catchy, he should be remembered for the incredible things he did off the stage as well.