These Toni Morrison Quotes Will Light Your Way, No Matter The Situation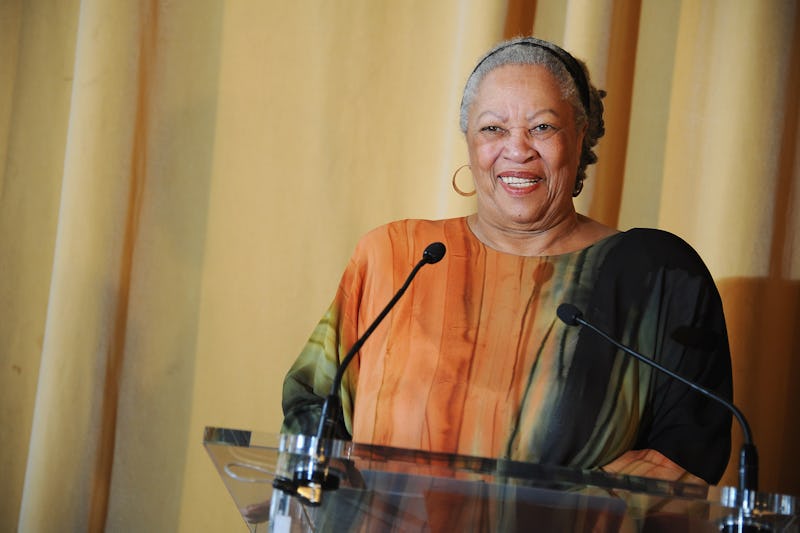 Francois Durand/Getty Images Entertainment/Getty Images
Pulitzer and Nobel Prize-winning author Toni Morrison passed away Monday night at Montefiore Medical Center in New York, following a brief illness, at the age of 88. I've picked out a number of amazing Toni Morrison quotes to remember her by. Though Morrison has died, the Beloved author should never be forgotten.
Toni Morrison was born Chloe Anthony Wofford in Lorain, Ohio, on Feb. 18, 1931. Following her separation from Harold Morrison in 1963, she raised her two sons, Harold Ford Morrison and Slade Morrison, in Syracuse, where she worked as an editor for Random House. She published her first novel, The Bluest Eye, in 1970, and followed it up with 10 more fantastic works of book-length fiction, including the Pulitzer Prize-winning Beloved in 1987. Morrison's last novel, God Help the Child, was published in 2015.
In addition to her adult fiction, Morrison wrote children's books and published works of nonfiction. She and her son Slade Morrison, who died of pancreatic cancer in 2010, collaborated on a number of children's books, including The Big Box and Little Cloud and Lady Wind. Morrison's most recent book, a nonfiction collection titled The Source of Self-Regard, came out in 2019.
Here are some of the best Toni Morrison quotes to move you on this sad day.