Brace Yourself For Trader Joe's New Cold Brew Flavor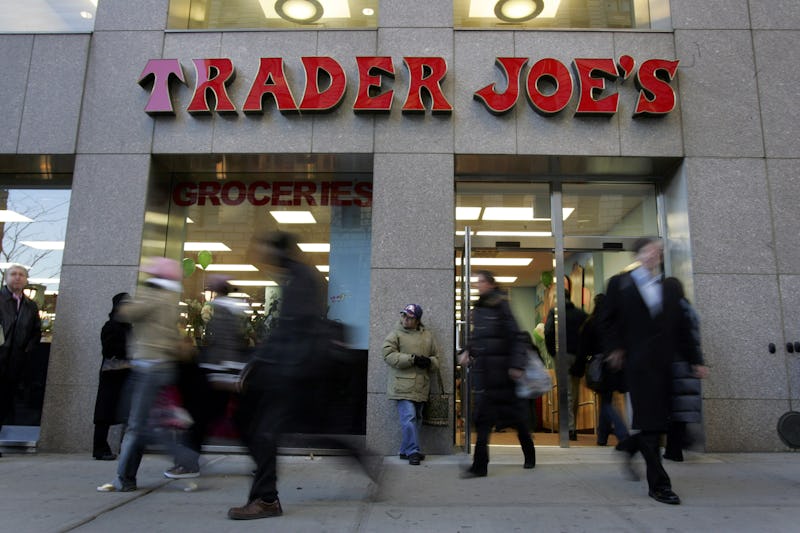 Michael Nagle/Getty Images News/Getty Images
Trader Joe's: the unsung hero of summer and snacking healthy on a budget has done it again. If you're a coffee lover, this could potentially save you a few trips and a couple extra dollars on a pricy drink. This brings me to my next point! Real coffee lovers understand the majestic powers of a good cold brew coffee. Conveniently, Trader Joe's launched a coconut cold brew coffee concentrate!
If you need a little convincing to try it, there are a few reasons to put it in your cart. Let's start with the fact that it's a little healthier and you get that coffee "bite" without the acid. With half as much of the acid in a cup of hot brewed coffee, cold brew is easier on your digestive tract without the added sugar. So for just $4.99, you can drink coffee with a few guilt-free reasons and save a little cash. It's a win-win!
DIY Queens, I understand how this might seem like a splurge, but you're getting quite the bang for your buck. Trying to make cold brew can take up to 24 hours and sometimes a girl just needs her coffee! And in legendary Trader Joe's fashion, the ingredients always check out. Using 100 percent Arabica coffee beans found in the regular cold brew coffee concentrate recipe, you get the smooth taste with a bit of fruity flavor.
When it comes down to it, there is so much more to gain than a just a trip to Trader Joe's.
So what does this seasonal concoction taste like? Mostly tropical, from the looks of it. But Trader Joe's stated that the coconut flavor isn't the bottom line. It's your favorite cold brew recipe with a twist:
"The beans are ground coarsely and specially filtered, then something special happens—natural coconut flavors are added to create a bold, smooth tasting, tropically-inspired brew."
And for any first-timers looking to try this at home, all you have to do is mix the cold brew coffee concentrate with water or milk, add ice, and voilà! Each bottle is 16 fluid ounces, or about four servings when mixed with milk or water. Not only is it just enough to taste test and decide if you love it, but if you don't after the first try, the grocery chain can offer a full refund.
But seize this opportunity while you can! This caffeinated bottle of tropical magic is seasonal. Do yourself a favor and don't be this girl all summer because you simply can't afford to spend the coin every day on a coffee run:
Cheers to summer days filled with tasty cold brew coffee!