How Friends & Colleagues Remembered Lyra McKee, A Journalist Killed In Northern Ireland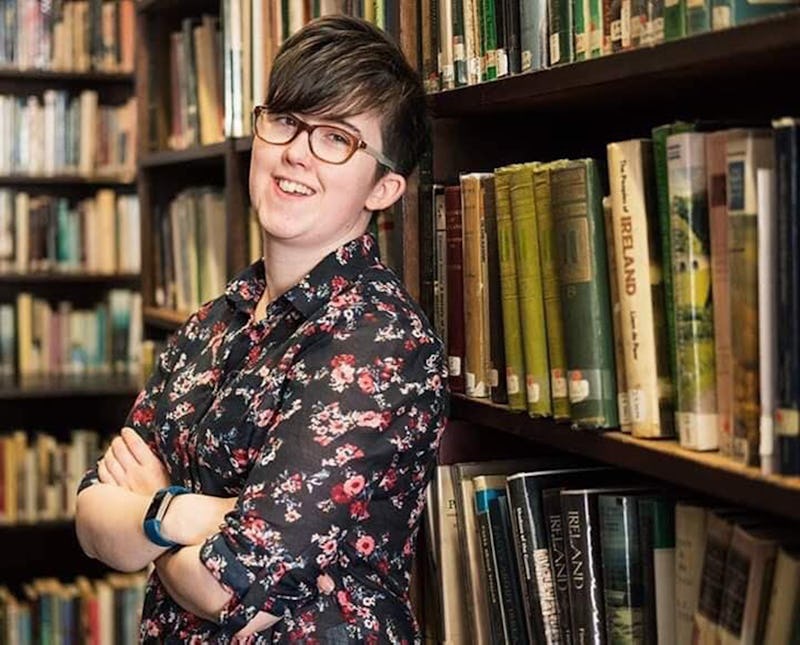 Handout/Getty Images News/Getty Images
On Thursday, a young investigative journalist was fatally shot during riots in Northern Ireland. Now, people from all over the world are sharing their tributes to Lyra McKee, a 29-year-old described by the BBC as one of the "most promising" journalists in Northern Ireland.
According to the BBC, riots broke out Thursday during police searches of Londonderry, a city in Northern Ireland. McKee was reporting on the riots when she was fatally shot, NBC News reported. Although police officers rushed her to a hospital, she died from her wounds. Police have launched a murder inquiry, per BuzzFeed News, and they are treating McKee's death as a "terrorist incident."
McKee dedicated her life and career to reporting on the aftermath of the conflict between Irish nationalists and British unionists in Northern Ireland, CNN reported. In light of that, her friends and family — as well as a number of her fellow journalists — have offered moving tributes to McKee, to honor her work and legacy.
Tyra Calder, the owner of Excalibur Press — which worked with McKee to publish her first book — told CNN that she remembered McKee "as a young, determined, and ambitious budding reporter."
"Her tenacity, determination, ambition, and empathy made her an amazing young reporter and investigative writer," Calder said. "For years she tirelessly pursued the truth."
Other friends and colleagues similarly described McKee as a rising star in the media industry, and shared their memories of her on social media: