Tweets From The LIRR Train Crash Scene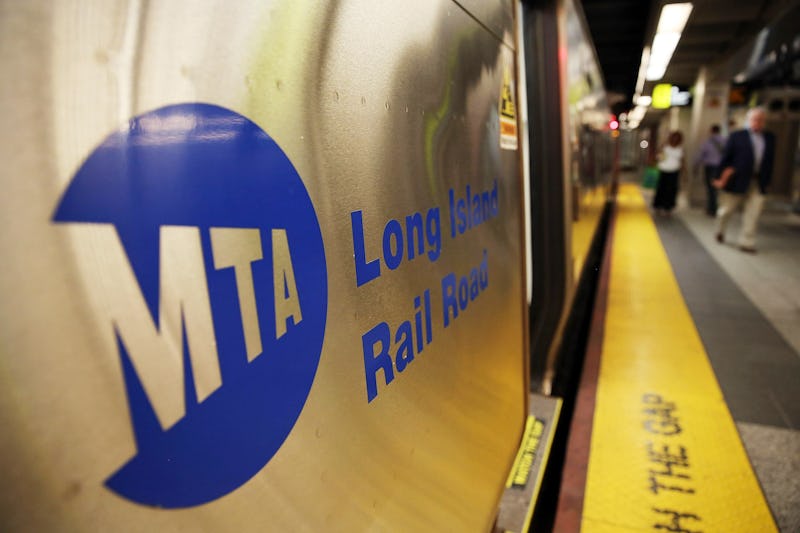 Spencer Platt/Getty Images News/Getty Images
A Long Island Rail Road commuter train carrying about 600 passengers crashed in Brooklyn at the Atlantic Terminal station on Wednesday, injuring 37 people, according to ABC News. New York's Office of Emergency Management told the channel that the train hit a bumper as it pulled into the station — but at a very low speed, which kept damage and injuries to minimum. WABC interviewed passengers who described the experience as "total pandemonium." Some passengers cried and screamed, the channel said. Tweets from the LIRR train crash scene corroborates that version of the story.
At least one passenger thought the train was moving faster than normal, and the Federal Railroad Administration is responding to the scene. There will be delays "into and out of Atlantic Terminal," the railroad tweeted. The last Long Island Rail Road accident was in October, about 20 miles outside of Manhattan at the New Hyde Park station. That time, the first three cars came off the tracks, injuring 33. Also onboard that train were about 600 passengers when it came into contact with a maintenance train on a neighboring track. In September, a New Jersey Transit train in Hoboken slammed into a bumper block, injuring 100 and killing one.
These tweets from the LIRR train crash scene paint a terrifying picture of what went down.
Photos From The Scene
Including From Inside The Train
Details Of The Injuries
Gov. Andrew Cuomo Showed Up On The Scene
The NYPD Had A Handle On Things
Videos Show The Aftermath
The Official Word On Delays
This crash may not have been as severe as the Hoboken New Jersey Transit crash — or even October's Long Island Rail Road incident in New Hyde Park — but it is still likely to give pause to commuters headed into New York City this week, many back for the first time after the New Year's holiday.
Luckily this time, everyone should be just fine.