Jaden Smith's 2017 Met Gala Look Is Getting Mixed Reviews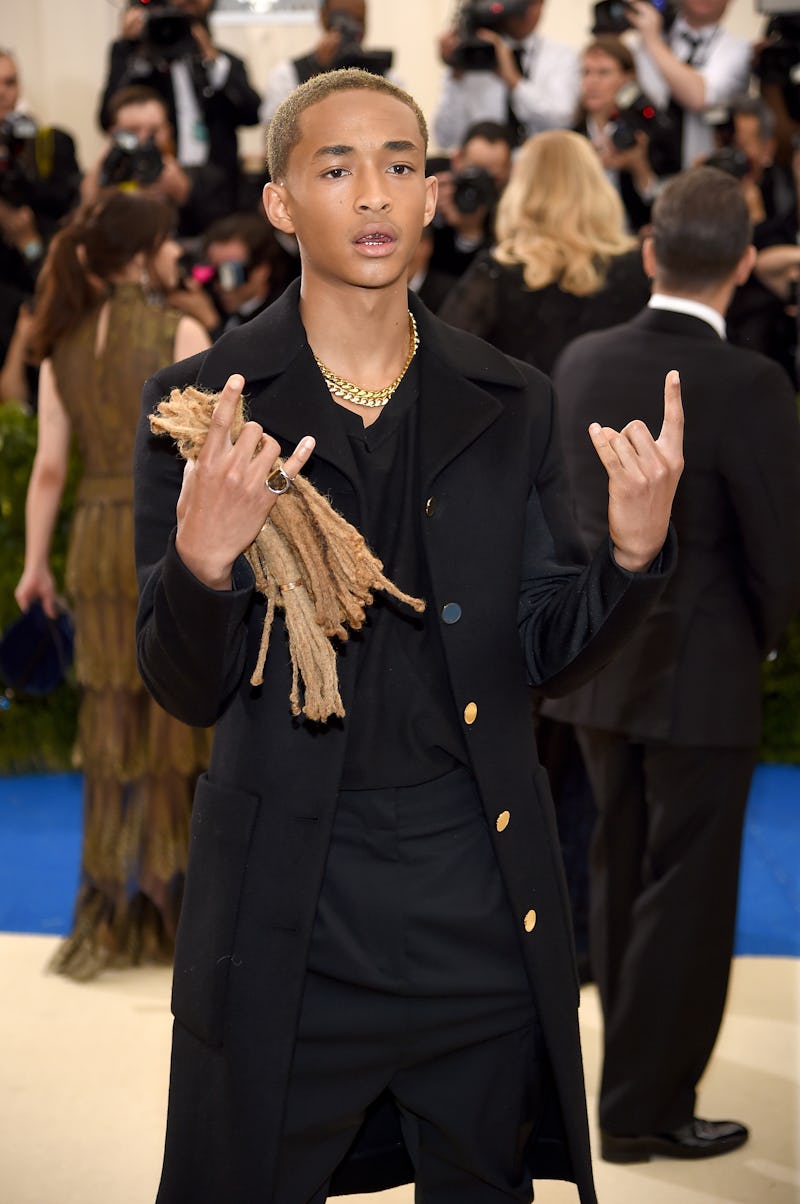 Dimitrios Kambouris/Getty Images Entertainment/Getty Images
You never know what will happen when a bunch of celebrities hit the red carpet, and this moment might might just be the most shocking of the night. Surprising everyone with his accessory of choice, Jaden Smith brought his hair to the 2017 Met Gala. Because apparently he can't let go of his signature look. Fans are confused with his add-on of choice, but expected no less from the star.
It was a big night for accessories at the Met Gala. Lena Dunham wore a Planned Parenthood pin, Kendall Jenner decided to wear only jewelry, and Smith brought his hair along for the ride. Although he, err, his dad chopped his locks in April, he apparently is still holding onto them for special moments like this. Totally normal.
Smith stuck to an all-black suit and long jacket for the night, letting his blond locks steal the show. So naturally, Twitter went crazy with commentary. You never know what Smith is going to do next, and this one definitely took fans by surprise. The actor cut his hair, well his dad cut his hair, for an upcoming role in Life In A Year that he will star in with Cara Delevingne. Something tells me that he's missed his long hair a little bit.
The overall consensus of Smith's accessory was "what?", but some people actually stuck by him for his accessory of choice. Here's what people have to say about the look.
True.
Another movie role might be coming.
That about wraps it up.
My thoughts exactly.
Some people are actually loving it.
Hair bouquets might just be a thing now.
Ouch.
Never let go.
Slaying the pony. Am I right?
Reviews are mixed, but that won't stop Smith from continuing to to whatever the heck he wants.