This Urban Decay Naked Palette Is 50% Off At Ulta Right Now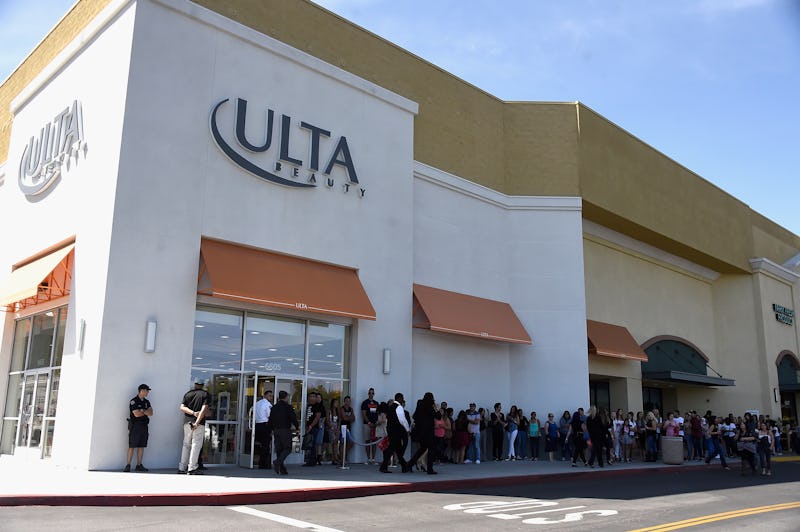 Frazer Harrison/Getty Images Entertainment/Getty Images
Sales on high-end makeup just don't come around that often. While Ulta's 21 Days of Beauty and Sephora's Weekly Wow deals given beauty addicts more affordable chances to shop, everyone wants more. Now, Ulta is selling an Urban Decay palette for half price thanks to their on point sale, and it's definitely time you took notice of this new chance to get deep discounts on some of the beauty worlds best products and brands.
In case you're not a pro at shopping the Ulta Beauty website, you may not have noticed that they've got an entire sales section. If you're thinking that this is the brand's typical $3.50 off your purchase of a bogo deal on NYX, you'd be wrong. In the section, Ulta offers steep, steep discounts on some seriously high-end goods, and if you haven't been heading these as soon as landing on the page, you may be missing out on buys that other retailers just don't replicate.
Right now, Ulta is having a major palette sale that's probably going to make you reach for your credit card as soon as you hit their website. The retailer is currently selling the Urban Decay Naked Ultimate Basics palette for a massive 50 percent off, but it's not the only bomb deal from them at the moment.
The Ultimate Basics palette isn't the only thing from Urban Decay that's made its way to the sales rack at Ulta, though. Another neutral creation from the brand is there as well. If you don't want to full invest in such a large palette, you're in luck. The first Naked Basic is also deeply discounted, and basically, it's just a great time to be a makeup lover who shops at Ulta.
While the Urban Decay Ultimate Basics and first Basic palette both feature one of the steepest palette discounts, there's another major brand who's palette are on sale thanks to the retailer. Once you hit the sales site, you'll notice that once sorted by bestsellers, Tarte palettes begin popping up. That's right, Ulta is also having a massive sale on all of the brand's Tartlette palettes including its latest: Tartlette Toasted.
Te Tarte palettes aren't quite at the full half off price of the Urban Decay Ultimate Basics, but they're so close that it doesn't really matter. Successful palettes like these are rarely seen on sale. Despite not a ful 50 percent, shoppers will still be getting a total bargain on three extremely well loved palettes (both the Tartlette and Tartlette in Bloom are marked as fan favorites on the Ulta website). No matter what kind of neutrals you love, Ulta has you covered.
However, it's not just eyeshadows. It turns out that the sale section from the orange and white hued retailer is kind of lit. Right now, they've also got a half off deal on four shades of the Urban Decay Afterglow Blush singles and discounted Anastasia Beverly Hills blush trios. Basically, if you've got a makeup need, Ulta may have an item on sale for you.
While you may be adamant about catching the Weekly Wow from Sephora or always on the look out for when the next Ulta 21 Days of Beauty will be, don't forget that retailers sometimes are generous and can shock you.
If you want to shop more of Ulta Beauty's incredible sales, head to their website now and click on their sales section. From bogo deals to deep discounts, they've got plenty of money saving offers to go around. Get going because it's time to spend those Ultamate Rewards points that you've been saving.