Updates To The Ft. Lauderdale Airport Shooting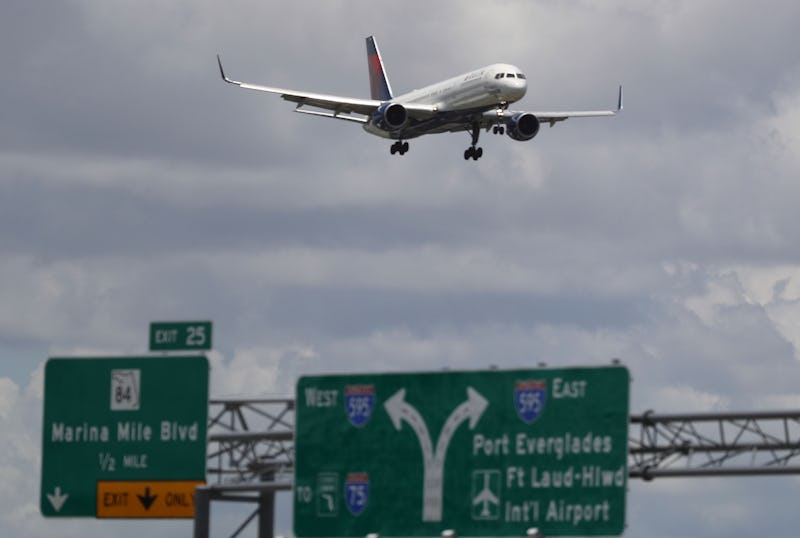 Joe Raedle/Getty Images News/Getty Images
At least five people were killed Friday in a shooting at Fort Lauderdale–Hollywood International Airport in Florida, according to reports from local law enforcement. A gunman opened fire at the baggage claim area inside Terminal 2 at around 12:55 p.m. ET, according to reports from airport officials and law enforcement. All services at the Ft. Lauderdale airport have since been suspended as officials announced the airport would be closed "for an extended period of time," in a brief statement posted to Twitter.
According to an update from the Broward Sherriff's Office, a suspect was taken into custody without incident shortly after opening fire at a baggage claim area on the lower level of Terminal 2. Broward County Commissioner Barbara Sharief told CNN the suspect "was a lone shooter and we have no evidence at this time that he was acting with anyone else." The Transportation Security Administration (TSA) has urged those at the Ft. Lauderdale Airport to "shelter in place."
Although initial reports indicated that authorities believed there had been only one gunmen, unconfirmed reports of additional gunfire breaking out on airport property after a suspect was taken into police custody has spurred speculation there may be more than one shooter.
At around 2:50 p.m. ET, however, the Broward Sherriff's Office reported they were investigating "unconfirmed reports of [additional] shots fired on airport property." In a press conference held less than an hour after the announcement, Broward County Sheriff Scott Israel said the investigation at the Ft. Lauderdale airport was ongoing but that law enforcement officials had been unable to confirm reports of a second shooting. According to Israel, the panic that spurred reports of a second shooter in a separate terminal involved someone injured during evacuation efforts.
While the number of people injured in the attack remains unconfirmed, the Broward Sheriff's Office has confirmed that eight people have been transported to a local hospital. The extent of their injuries remains unclear.
In light of the ongoing situation, airport officials quickly closed Fort Lauderdale–Hollywood International Airport. Only flights within 50 miles of the airport as of 2:15 p.m. ET would be allowed to land, the Federal Aviation Administration announced. All other flights would be delayed or diverted to other nearby airports. Ft. Lauderdale Airport Director Mark Gale said Friday it was unclear when the airport would be reopened as law enforcement teams were still sweeping the area.
Investigators reportedly told CNN the suspect had traveled to Ft. Lauderdale Airport from Alaska (via a stopover in Canada) with a declared firearm in his checked luggage. When the suspect retrieved his luggage at baggage claim he reportedly took out the gun and opened fire. According to TSA, passengers "may transport unloaded firearms in a locked hard-sided container as checked baggage only" after declaring the firearm and any ammunition to the airline at check-in.
Authorities have so far not commented on potential motives for the shooting.