Victoria Beckham's Detox Holiday Included Moon Water & Mayr Medicine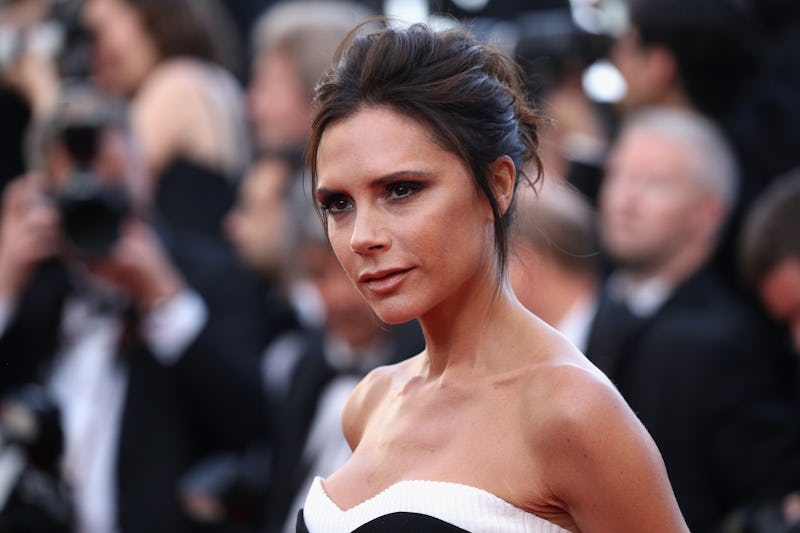 Andreas Rentz/Getty Images Entertainment/Getty Images
We all know the classic phrase "beauty is pain." Staying glamorous isn't always easy, and sometimes requires a little rest, recuperation, and detoxing. Of course, celebrities are not exempt from this — even the Spice Girls. The bigger the budget, the more extra the retreat. Our beloved Victoria Beckham recently went on a detox holiday and of course it was as chic as the lady herself. Warning: the following story will leave you feeling jealous.
According to the Daily Mail, Beckham visited the Lanserhof health retreat in Austria for a week's detox and we're in luck because she's shared some details on her Instagram stories. Hurrah.
The designer kicked of the stories by saying: "I'm here at Lanserhof and I've got to be honest, it is much much nicer than I expected. I have unpacked my toiletries." I'm not sure what she was expecting but this place looks way beyond nice. According the website, the Lanserhof health retreat is based on F.X. Mayr modern medicine. As the website explains:
"Weight loss and detoxing effects only last for a short while and substantial health improvements are nowhere to be found. A healthy organism mainly needs one thing: a healthy digestive tract. That is why Lanserhof Lans applies modern Mayr medicine. If you decide to experience the Mayr therapy in Austria, you are building the foundation for a healthy life full of vitality."
Mayr modern medicine is the brainchild of Dr Franz Xaver. As Lanserhof explain, Dr Xaver "developed a unique method for early diagnosis and therapy of so-called lifestyle diseases. Lanserhof has continuously developed and perfected the Mayr concept according to latest scientific findings."
The queen of the Beckham empire then posted another Instagram story saying: "The bathroom is actually super nice. I was expecting something much more hospital-y, so this is a real pleasant surprise and I'm really excited to get some rest, to get some great treatments and go out tomorrow and explore."
Beckham is really living her best life out there, posting a story of her flawless skin with the caption "starting the day with a facial." This is the kind of life I want.
One of the coolest parts of Beckham's trip is that she got to drink moon water. Yep, you heard that right, moon water. It gives you glow from the inside out, I'm guessing? VB says on her stories:
"They've just given me this water which is a special water which is collected locally here in Munich, but only on a full moon. Apparently this is incredible water, very healthy water, great for the skin."
I mean, who knew? I feel like I should stop with my regular water and upgrade to this elite moon water. If this is the secret to VB's glow then I'm all over it.
The food there looks next level too. In her stories, VB has described it as "clean eating" and it looks pretty nourishing. She's eating omelettes and white fish with greens, because, of course, in showbiz, your health is your wealth. Beckham has also posted a story of the supplements that she is taking on this detox week, which is no doubt another trick to her amazing glow.
Feeling jealous? Me too. I need to book a trip ASAP. According to Hello! Beckham's retreat is said to cost "around £5,000, since the most basic accommodation comes in at €475 a night." I'd better start saving.