Walmart's Massive Black Friday Sale Includes $12 Boots & $5 Bras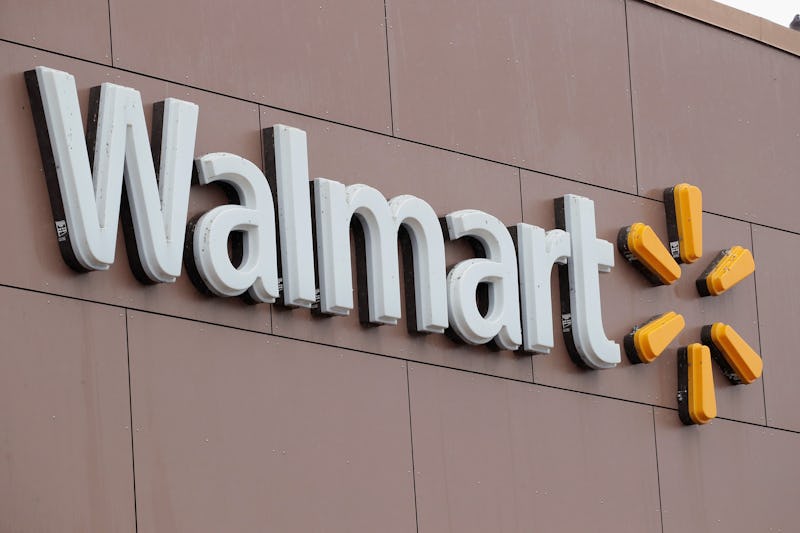 Scott Olson/Getty Images News/Getty Images
Now that we're halfway through November, all that anyone can talk about are the upcoming Black Friday deals and all the presents and goodies we'll get to stock up on for half off. Walmart's 2018 Black Friday deals are right up there with the rest of the retail kings, giving shoppers massive discounts in everything from clothes to cosmetics to electronics. That means your wallet gets a massive break on all the things that you have been eyeing.
The store is open all day, but the Black Friday deals begin at 6 p.m. on Thanksgiving night and are valid all day Friday, Nov. 23, giving you just enough time to eat the last of the peach cobbler and pumpkin pie on the table before pulling on your coat and heading off to shop. You can also shop the entire day online, in case you don't feel like standing in checkout lines or digging through mountains of sweaters and toppled jeans.
The online sale will begin a little earlier, on Wednesday, Nov. 21 at 10 p.m. EST. The big box brand also released its Black Friday catalog, letting you draft a game plan before the big day arrives, You can catch the flyer on walmart.com.
Speaking of battle plans, the Walmart app now has a downloadable store map for Black Friday deals to help you strike with precision. With it, you can now prep for a faster Black Friday experience and use the app to quickly find Black Friday items in the store. If you have ever tried to hunt down a specific pair of shoes or a certain dress you saw online and felt yourself boil over as you aimlessly wandered the aisles to no avail, then you know firsthand what a good idea this is. The map will also tell you what the top deals are in your particular store, alerting you to hot-ticket items you might have overlooked on your own. Below are some savings you can expect to find on the day of.
Cheap As Hell Booties
Cheap As Chips Workout Sets
Bras That Cost Less Than Coffee
Affordable Winter Sweaters
Festive Pajamas
Start planning your Black Friday strategy at Walmart, because you won't want to miss these ridiculously low prices.