Weird Facts About The Declaration Of Independence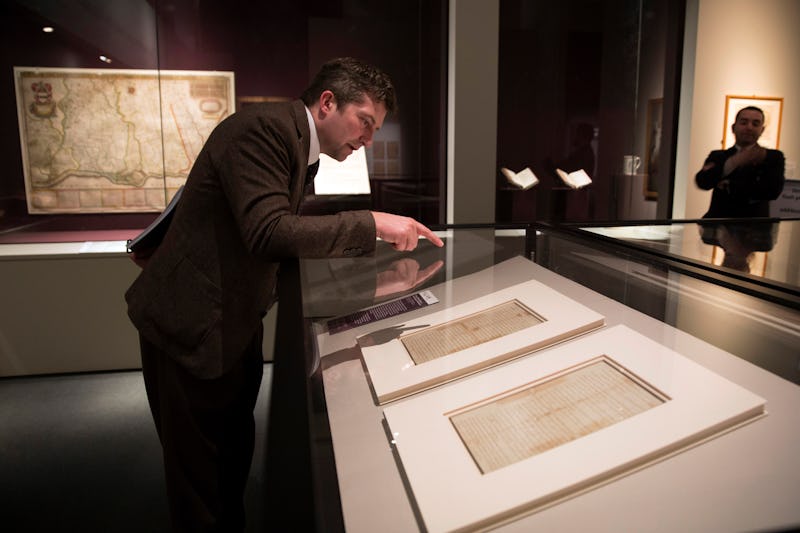 Dan Kitwood/Getty Images News/Getty Images
For generations, the Declaration of Independence — aka a piece of paper from which a whole country sprung — has jumpstarted the American imagination. What lurks beneath the parchment? What secrets lie between the calligraphy? So, just in time for Jul. 4, I've put together a list of details about it. Whether the National Treasure franchise is your favorite, or you're just interested in history, here are weird facts about the Declaration of Independence.
Since 1777, the Fourth of July has been celebrated as the official birth day of the United States. Bells are rung, beers are drunk, the smell of barbecue permeates seemingly everything, and the night sky is filled with fireworks. It is a day of over-the-top patriotism, if there ever was one, and it has become synonymous with the American identity.
So why Jul. 4? It was the day Congress adopted the Declaration of Independence, and our founding fathers began efforts to begin the United States. It's also the day that Nicolas Cage's character in National Treasure dreams about all the gosh darn TIME, OK?! That special piece of parchment got inked up, we became the land of red, white and blue, and that's it, that's all.
...Right?