Singles In Chicago Voted This Spot As The Best Place To Have Sex In The Bathroom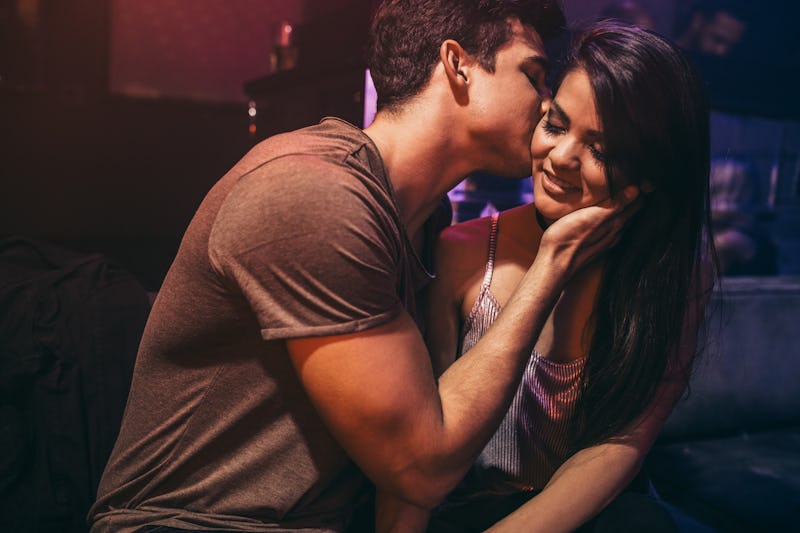 Fotolia
If you're at a loss for date ideas, OkCupid has your back. As of July 20, the results are in from OkCupid's First Annual Daters' Choice Awards, a list of the best places to go on a date in Chicago, as well as in nine other cities. Twelve categories were included in the awards, from "Nerdy Pickup Spots" to "Best Bathrooms for Sex."
"OkCupid's first-ever Daters' Choice Awards have been an exciting way for us to continue to learn more about our community," OkCupid's CEO Elie Seidman tells Bustle. "Not only did we discover our members' favorite places to date across the country, but we also further solidified OkCupid's 'Substance over Selfies' motto. Out of all 10 markets, and all 12 categories, the venues we surveyed for 'Intellectual Attractions' and 'Nerdy Pickup Spots' received the most votes, proving that our daters value intellect."
The above about "Intellectual Attractions" and "Nerdy Pickup Spots" makes sense since, as you probably know, OKC uses an algorithm to help match people, including with questions. OKC questions range from from "How frequently do you bathe or shower?" to "What's your deal with harder drugs (stuff beyond pot)?" The more questions you answer, the more you can see how much you match with someone else.
As far as OKC's First Annual Daters' Choice Awards, the date spots were based on OKC users' experiences — and, ICYMI, the dating app/site has 4-to-6 million monthly active daters in 113 countries worldwide. For the awards, respondents had a median age of 30+, 68 percent of them male. Foursquare was OKC's partner in the project. Whether you've used Foursquare to find a local place to eat or to check in via the app (which people have done 11 billion times), you've probably used it at some point.
The below list is all about date spots in Chicago, and the nine other cities included were Austin, Boston, L.A., NYC, Nashville, Philadelphia, Portland (Oregon), San Francisco, and Seattle. The cities' dating guides are now on OKC's site, so if you live in one of the cities or are passing through, they make for a great dating resource! Without further ado, here are OKC's First Annual Daters' Choice Awards for Chicago. As you check out the list, you can see if you've been to any (or all!) of the places, as well as get some #datinginspo for your next date!