Let The Guessing Begin For Bey & Jay's Twins' Names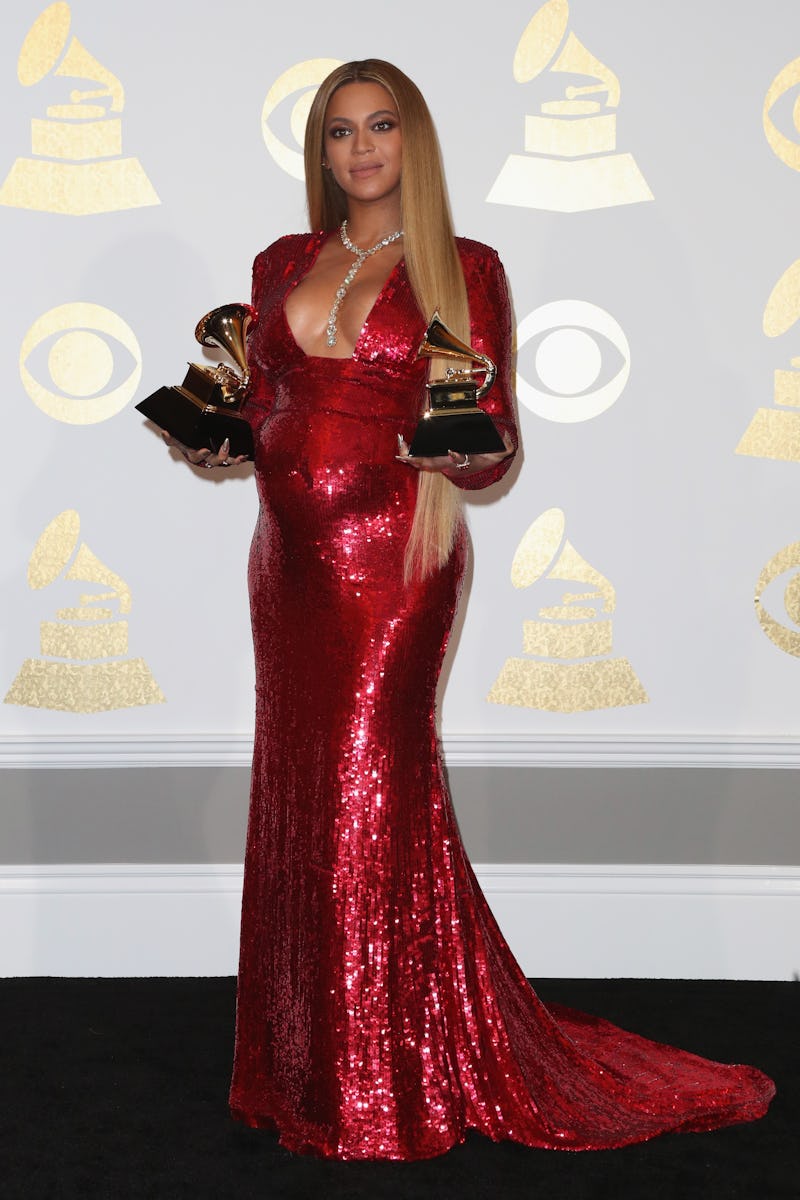 Frederick M. Brown/Getty Images Entertainment/Getty Images
The day has finally arrived, fellow mere mortals of Earth. News broke on Saturday that Beyoncé, The Queen of Pop, reportedly gave birth to her twins earlier this week, according to Us Weekly, and these two cuties will undoubtedly make their own dent in pop culture in due time. So, what did Beyoncé name her twins? You know, we all need to get those nicknames, Twitter accounts, and fan sites going real quick. Well, unfortunately, the waiting game will last a little longer — no word yet on the Carter twins' names. (Bustle reached out to the couple's reps for comment, but did not receive an immediate response.)
Bey and Jay Z set a high standard when they named their firstborn daughter Blue Ivy, and it's easy to imagine that the twins will follow suit. Let the guessing begin, huh?
I'm sure Beyoncé and Jay Z faced a lot of pressure with these names considering who they are and their previous choice for Blue Ivy. I can imagine this was no easy task for them. When you're as famous as they are, you have to think about whether your children's names will look good in headlines and on giant marquees. Who knows? Blue Ivy and the twins could follow their parents into the limelight... or they could end up living much quieter lives and that whole marquee thing won't matter. One thing is for sure, though: They will be very well known, at least for a while.
Bey and Jay previously proved that they take their children's names seriously when they applied to trademark Blue Ivy's name. Jay Z explained to NME in 2013, "People wanted to make products based on our child's name and you don't want anybody trying to benefit off your baby's name. It wasn't for us to do anything; as you see, we haven't done anything."
I respect that Jay and Bey have always protected the privacy of their growing family, so whether or not all of the kids go into showbiz, they've got an incredible support system behind them. And (most likely) some really cool names.