Selena Gomez's Met Gala Purse Had A Message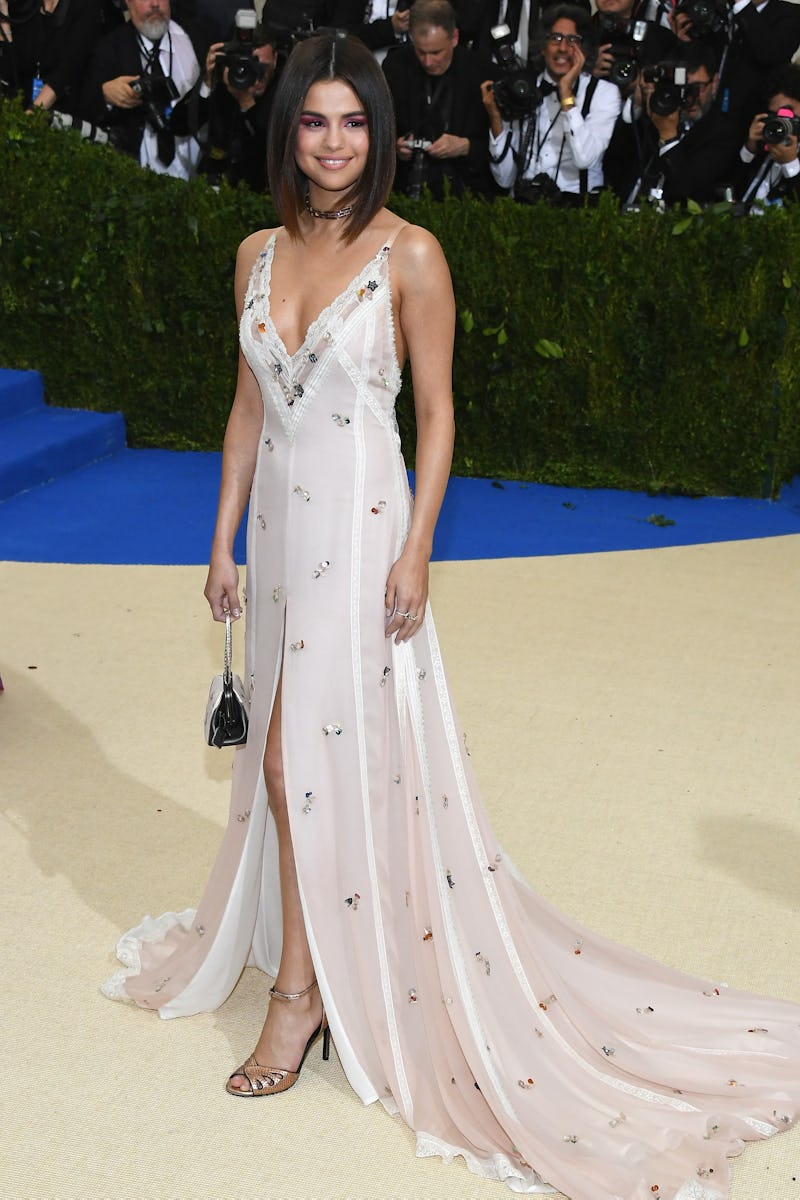 Dia Dipasupil/Getty Images Entertainment/Getty Images
Wearing an embellished pale pink Coach gown, Selena Gomez undoubtedly had one of the loveliest looks to hit the red carpet at the 2017 Met Gala. But while the touches of lace and high slit stole the show, there was one tiny detail on her ensemble you may have missed. Selena Gomez's Met Gala 2017 purse had a powerful message embroidered on the bottom in cursive: "Love Yourself First."
The note went went mostly undetected, but the fashion brand revealed the sweet detail in an Instagram post after Gomez and The Weeknd walked the carpet. Showing off her metallic shoes and the bottom of the purse, Coach points out that the message was a nod to the tattoo on the side of her back, which also reads "Love Yourself First" in Arabic.
Selena Gomez has become an outspoken advocate for self-care and self-love, so this feels like the perfect touch to her Met Gala look. From her candid interviews to her widely followed Instagram account, Gomez consistently sends the message that it's important to take care of yourself and be happy with who you are. Particularly on the first Monday in May, a night filled with pressure, comparison, and expectation, this message is exceedingly important.
While it seems like anything worn at the Met Gala should earn a special status, I'd imagine this purse will be an especially meaningful keepsake from this year's event.
And even though she attended the event with her new boyf, it seems like she's still holding the "Love Yourself First" mantra close.