Here's How Much Money Athletes Make In These 8 Winter Olympic Sports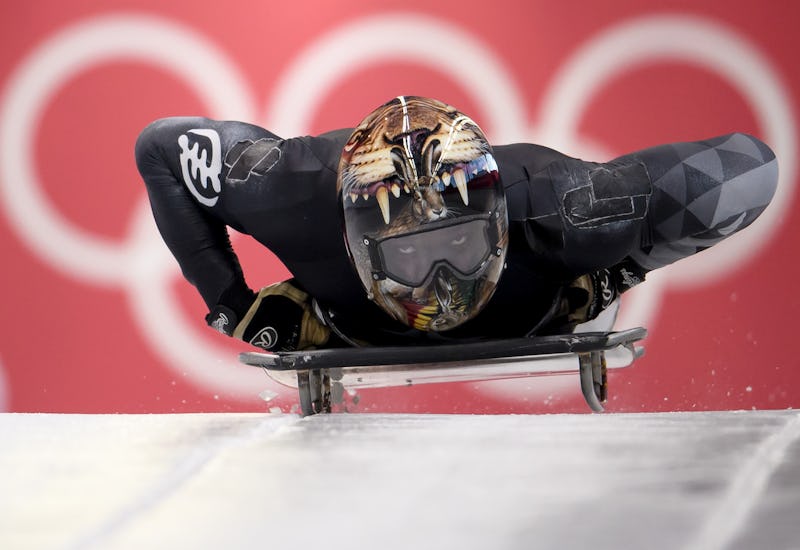 Matthias Hangst/Getty Images Sport/Getty Images
With everyone getting excited about the PyeongChang 2018 Olympic Winter Games, you've probably been more curious about winter sports than usual. The Olympics are one of my favorite traditions because it brings together people from all across the world to celebrate the hard work of athletes who have been training their butts off to get a chance to compete. But whether those sports pay off is a matter of some debate. Some Winter Olympics sports pay well, while others are less lucrative than you might think.
While American medal-winning individual athletes and teams all receive the same prize amount regardless of sport and medal tier from the United States Olympic Committee, the pay for athletes when they're not competing at the Olympics varies greatly. There are some existing programs designed to help out Olympic athletes financially. The USOC director of communications Christy Cahill tells Bustle, "The USOC has a program called 'Operation Gold,' which rewards athletes for top finishes in a sport's most competitive senior international competition of the year. The payments vary by year, based on proximity to the Games."
She continues, "We have a program called the Athlete Career & Education Program that assists athletes with their non-competition careers. In 2017, a total of 1,654 athletes were part of ACE and we had 129 job placements (90 part-time, 39 full-time). Finally, our sponsor DICK'S Sporting Goods has something called the Contenders Program, which offers flexible work schedules and a competitive wages to athletes training to be part of Team USA."
But just because Winter Olympic athletes are in the spotlight for these few weeks every few years, that doesn't mean that they get necessarily paid accordingly as they're practicing their sport between Olympics. Ahead, you'll find some information about how much athletes in different winter sports get paid.