Life Has Just Begun For Miss USA 2016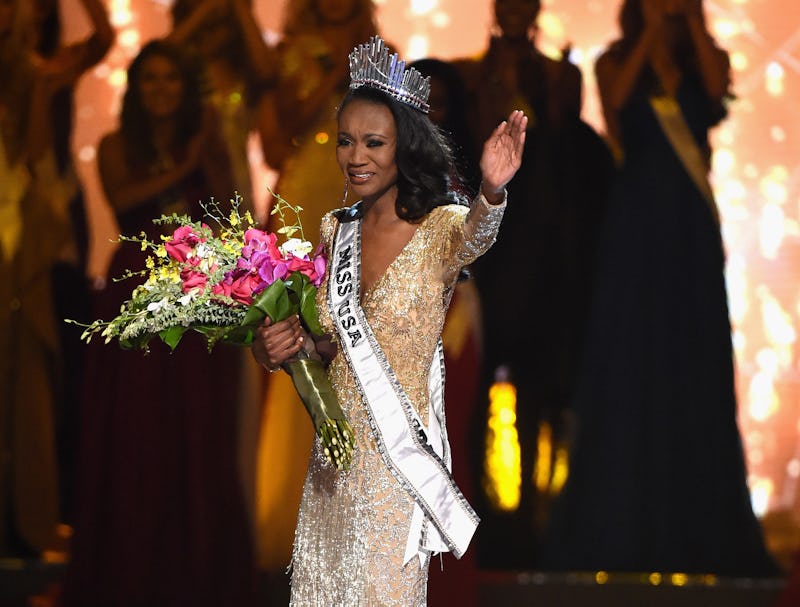 Ethan Miller/Getty Images Entertainment/Getty Images
They say, "All good things must come to an end." And yes, that even applies to you if you're Miss USA. The woman who currently holds the title of Miss USA 2016 will soon have to hand over the crown to whoever wins that honor during this year's pageant on Sunday, May 14 at 8 p.m. ET on FOX. But judging by what Miss USA 2016 Deshauna Barber is doing now, she'll be just fine and still very busy once her reign is over.
The first half of Barber's term as Miss USA was certainly busy. As Bustle previously reported, Barber has been making public appearances, returning to her post at the U.S. Army Reserve, and thinking about her next career move, which she'll soon have to act upon in earnest once her reign as Miss USA ends Sunday night.
But I have no doubt that Barber will be on to bigger and better things once her time as Miss USA is up. She has already shown that she is a driven and successful woman who's able to juggle multiple responsibilities at once like it's nobody's business.
So what's next for Barber? Well, perhaps she'll continue to do some of what she's already been doing in the final months of her Miss USA reign. Or maybe she'll move on to try something completely new. Whatever it is, I'm eager to see what Barber has in store for us in the future. Until then, get up to date on Barber's present, below.