You Can Now Get All Your Favorite MAC Lipsticks For $10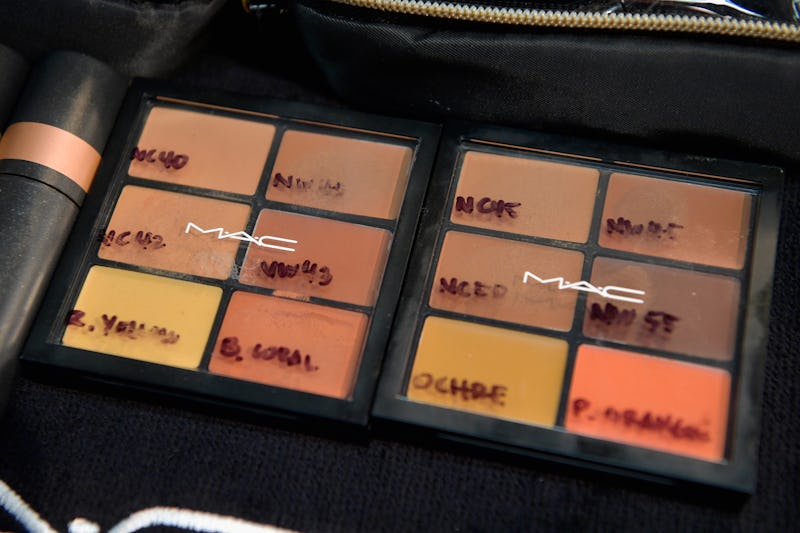 Slaven Vlasic/Getty Images Entertainment/Getty Images
Say goodbye to the days of waiting for your favorite lippies to go on sale because affordable prices are about to be the norm. MAC Cosmetics just launched their Little MAC program, which offers some of their most iconic products for less. Think Velvet Teddy Lipstick and Strobe Cream for as little as $10.
I remember my first-ever experience with MAC lipstick. I begged my parents to buy me a tube when all my cousins started wearing MAC lippies, but the darn things were just too expensive. I even had a lemonade sale in my front yard to try and earn myself a lipstick. (Spoiler: I only made $5.)
Thankfully, for all pining makeup lovers big and small out there with little cash, Little MAC now exists.
As the name suggest, MAC Cosmetics' Little MAC line offers miniature products of some of their bestsellers. According to the website, the line was created so you can test out each product before you invest in a full size. Each item is a bit larger than a deluxe sample, so you can get a great feel for the product.
Bottom line: Oct. 5 will go down in history as the day that MAC Cosmetics made all of your itty bitty makeup dreams come true.
The selection of lipsticks, lipglass, pigments, and other face items are some of the most iconic products that MAC offers. There's everything from Velvet Teddy and Ruby Woo to MAC's Fix Plus. Ready for the best part? Nothing in the MAC Little collection is over $12.
According to Teen Vogue, this will be a permanent part of the brand's website. Bustle reached out for comment from the brand to make extra sure.
Allow me to explain why this is such a major moment in makeup history, in case you're still not understanding. The typical MAC Lipsticks sells for $17.50. You can now get some of the same exact shades for just $10. That's almost half off! If that's not already great, you can also get the Lipglasses for $10, which are normally sold for $17. Oh, and Mac's Fix Plus is now available in travel size for just $12.
Although MAC has hundreds of full-sized lipsticks available on their website, there are just ten tiny Little MAC lippies available on the website. As of Oct. 5, you can currently buy Ruby Whoo, Whirl, Velvet Teddy, Mehr, Chili, Sin, Diva, Russian Red, Twig and D for Danger. Bustle reached out to the brand to see if they will be expanding their selection.
From the looks of the website, these items will only be sold online. The tiny little testers are not currently available in-stores, according to my conversations with four different stores.
This is pretty much the best thing to happen to the makeup world since MAC decided to give away free lipsticks for National Lipstick Day. Considering MAC barely ever goes on sale, this is a major moment for lovers of the brand. Sure, MAC has their occasional flash sales, but typically skips out on all the major holidays. That's what makes this reportedly permanent collection so much more special.
Not to mention that, with the exceptions of foundation and concealer, you can get a full face of makeup from Little MAC. Plus the makeup wipes to wash it all off.
There's no better time of the year for Little MAC to launch. Hello, stocking stuffers! I don't know about you, but my holiday wish list just got a whole lot longer.