Serge Kovaleski Has Proven Trump Can't Stop Him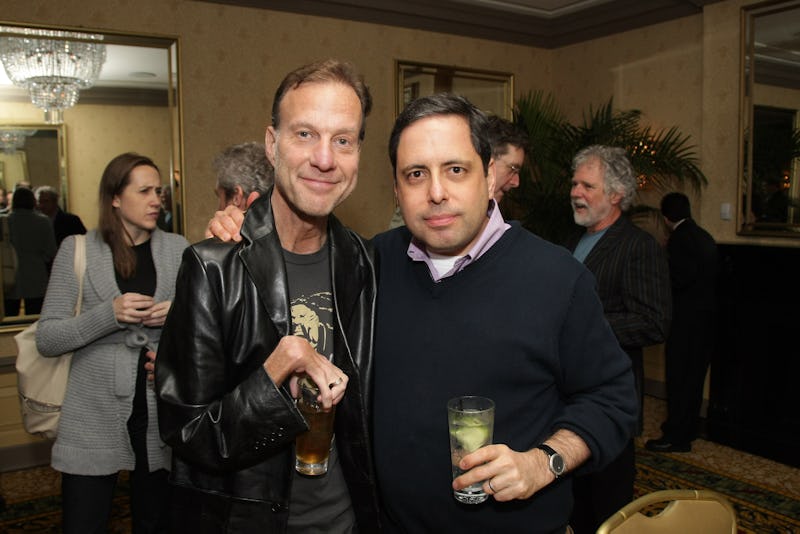 Neilson Barnard/Getty Images Entertainment/Getty Images
Since November 2015, journalist Serge Kovaleski has been inexorably tied to Donald Trump after the President-elect appeared to mock the journalist's physical appearance on stage at a rally in South Carolina. The image of Trump standing at a podium, with a sharply bent wrist, mumbling "'Ah, I don't know what I said! I don't remember!'" in an apparent effort to mimic the reporter whose work Trump had mis-quoted, remains one of the most affecting from a brutal campaign season.
That image was clearly one that stayed with actress Meryl Streep, who evoked Trump's tactless mockery during her Golden Globes speech. In an impassioned plea, Streep asked Hollywood stars and fans alike to support journalists like Kovaleski, who have always sought to print the truth, even when that truth was unpopular.
In reality, Kovaleski has the kind of portfolio that could easily make any fellow journalist jealous. Currently serving as an investigative reporter for The New York Times' National Desk, Kovaleski also won a Pulitzer Prize in 2009 for his reporting in the Times' investigation of former congressman Eliot Spitzer's prostitution scandal. Before joining the Times' metro team in 2006, the South Africa-born Kovaleski held staff positions at The Washington Post, the New York Daily News, Money, and The Miami News. He's covered major breaking news, including the Boston Marathon bombing and the theater shooting in Aurora, Colorado, and completed in-depth investigations into the military's SEAL Team Six, which famously killed Osama Bin Laden. Unfortunately, that impressive C.V. probably isn't why you know Kovaleski's name — and it's probably not how you found this article.
He also happens to have arthrogryposis, which the National Organization for Rare Disorders describes as a congenital condition that limits the movements in a person's joints, often presenting as a permanently bent or extended wrist, ankle, or foot.
Before Trump made Kovaleski's likeness a topic of national discussion, the reporter had allegedly interacted with Trump at least a dozen times over the course of his career, according to MSNBC. As a local and politics reporter for the Daily News and other Northeastern papers, it's certainly feasible that the two would have crossed paths; Trump's presence as a real estate and business magnate in the city certainly made him newsworthy.
In fact, Kovaleski told The New York Times in 2015 that he was, for a time, on a first-name basis with Trump — a common practice between reporters and subjects who have a passing familiarity with one another. So when Trump claimed he couldn't have been mocking Kovaleski's appearance because he didn't know what the reporter looked like, he was either mis-remembering the past, or flat-out lying.
Aside from the reported pieces that arose after Trump's mockery, Kovaleski has steered relatively clear of the firestorm the President-elect ignited around his appearance. He has continued to write consistently for The New York Times, recently covering the deadly Ghost Ship fire in Oakland and the rise of the "alt-right" following Trump's election.
If Trump's mean-spirited mockery represents the dark underbelly of American culture, then Kovaleski's principled persistence represents the best of modern American journalism. By refusing to shrink when a billionaire running for president openly mocked him, Kovaleski and the Times staff patiently debunked every attempted slur the Trump team hurled. And Kovaleski personified that which Trump is clearly afraid of: A national press that has the freedom and security to criticize and question its leadership, and refuse to accept Trump's "Post-Fact America."