What Singles Are Secretly Dying To Know About Someone On A First Date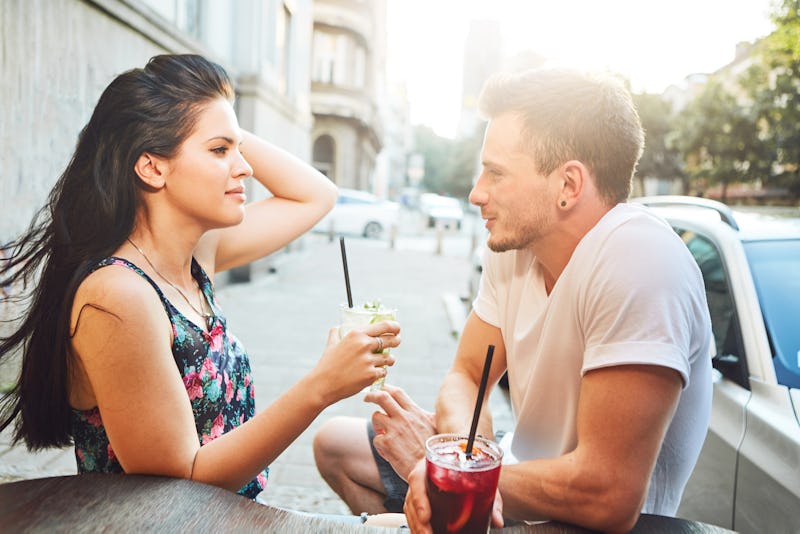 Astarot/Fotolia
A first date is exciting and scary, all at once. Most often you are going out with a person who you barely know, if at all. The first date is casual, a "do I like spending time with this person" interaction. Finding the balance of what to ask on a first date can be tricky: Too impersonal and they might think you're uninterested, too personal and you can seem invasive. What singles really want to ask on a first date, is rarely what's actually said.
Online dating site, PlentyOfFish decided to explore this in it's Conversation Nation survey. The site asked over 2,000 American singles, aged 18 and over, different questions surrounding conversation with potential partners. While the most surprising statistic might be the fact that 90 percent of those surveyed stated that they'd rather talk all night after a first date than have sex, what singles really want to know about their dates was also incredibly interesting.
"During the Watergate scandal, 14 percent of Americans said that they would be unhappy if a person from the opposite political party married into their family. A couple decades later it was about 40 something percent and right now its over 80 percent," Celeste Headlee, conversation expert and author, tells Bustle. "So the fact that most people said that family values is one of their big things, that's surprising to me because I would've thought it would be political."
I too would've assumed political choices would've made the list. The actual choices are also timely and cover all aspects of life. Read on for the top five things singles want to ask about on a date.