15 Books To Read After A Breakup, According To People On Reddit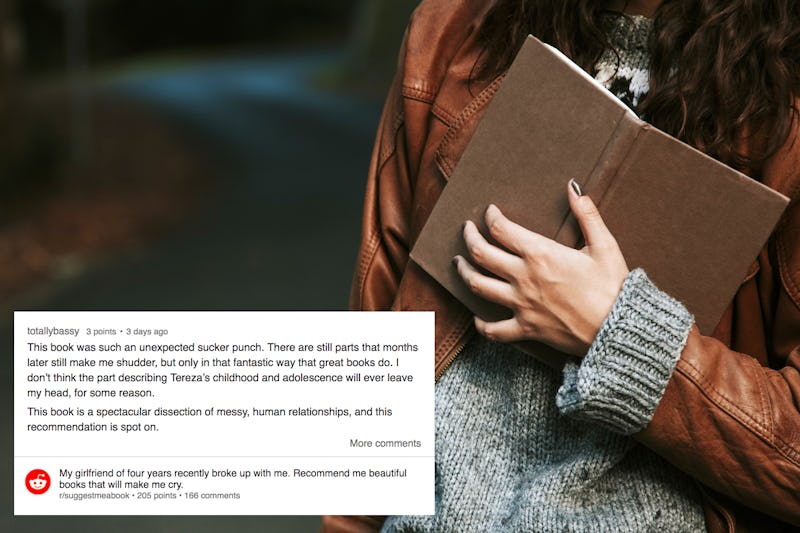 carballo/Fotolia; totallybassy/reddit
Suggest Me a Book is at it again! The subreddit for all your reading recommendation needs has curated a great list of books to read after a breakup, and I've got 15 of the redditors' best suggestions for you to take a look at below.
It all started on Monday, when redditor rflyon, who is going through a rough patch after being dumped by their girlfriend of four years, asked their fellow readers to "Recommend me beautiful books that will make me cry." Citing Haruki Murakami's Norwegian Wood and Cormac McCarthy's The Road, rflyon wrote, "Give me some surreal, coming-of-age, beautifully written, doomed relationships. Give me damaged people, hurt feelings, and shattered expectations of the future. Lend this stoic, heartbroken man your favourite tearjerkers." Reddit delivered, with more than 160 comments at the time of this writing.
If you're looking for something sad and beautiful to read, look no further. The 15 books on the list below are perfect to read after a breakup, or any other time you need an excuse to have a good cry. If you don't find something you like here, you can check out all of the comments in the original Reddit thread. And, as always, don't forget to share your favorite post-breakup books with me on Twitter!