What To Say To Women Who Didn't Get The March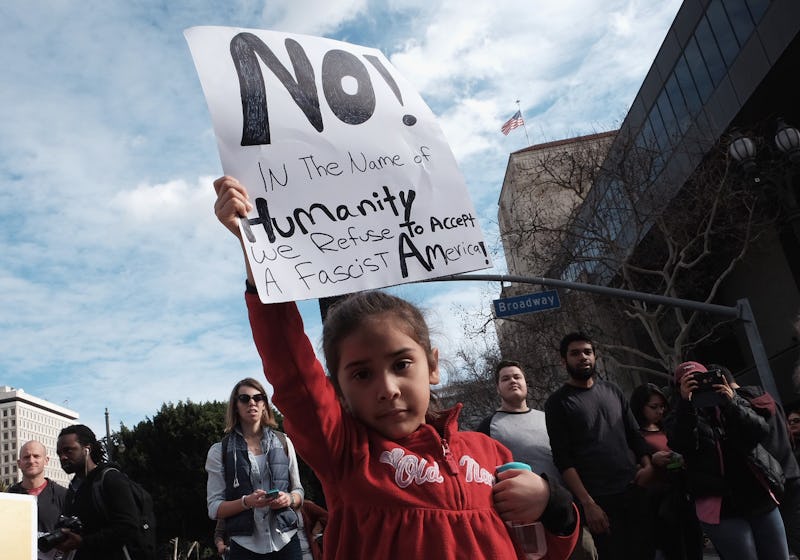 Sarah Morris/Getty Images News/Getty Images
The horrors of the executive order banning arrivals from seven countries into the United States, including (and then not including) green card holders, has gripped us. The glow of the Women's March, with its sense of positivity and overwhelming numbers in resistance, may already seem like a distant, pleasant memory as the weight of terrible executive orders by the Trump administration continues to unfold. But the Women's March is still sparking conversations, particularly from other women: What did you march for? What's the big deal? Are you just anti-Trump? Why just women?
The fact that these conversations can exist and occur with respect on both sides is an important mark of democracy; choosing how to use your voice in protest is a democratic right. But that doesn't mean you don't want to impress the importance of the Women's March on women who don't really get what it was all about, so here are a few easy points to outline what it was for and why it mattered so much — and not just for humiliating Trump through crowd-number contrast (which was a side benefit, not the ultimate point).
As the presidency continues to make disastrous and miserable decisions by the day, understanding the cause of female solidarity is as important as ever, and will be long after the pussy hats have faded to pale pink.