'Bachelor' Star Dean Still Has A Real Job, Or He's Just Bad At Updating LinkedIn ¯\_(ツ)_/¯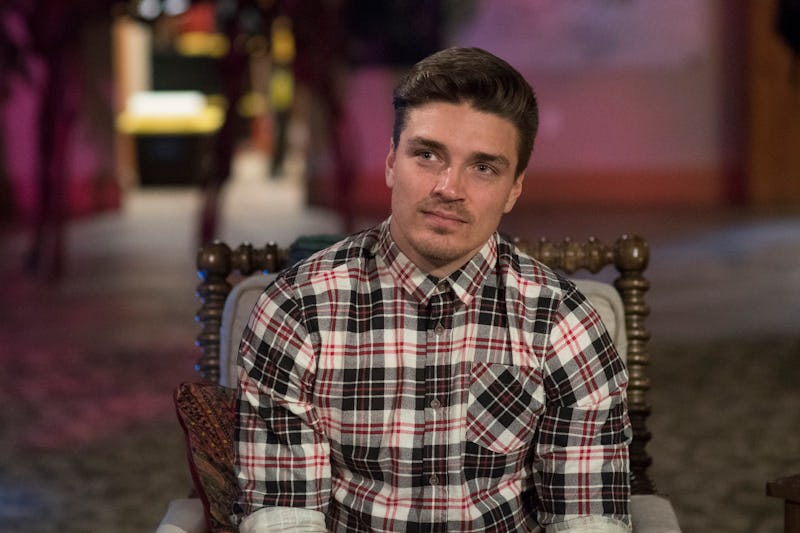 ABC/Lorenzo Bevilaqua
Dean Unglert has had quite the up and down journey to find love on TV, and he's back at it. Dean began his quest for TV romance as the lovable, young suitor on Rachel Lindsay's season of The Bachelorette. He was an instant fan favorite, and seemed to even be in he running for the next Bachelor. But, then Dean went on Season 4 of Bachelor In Paradise and things went south. Fans slammed him for toying with the hearts of both Kristina Schulman and Danielle Lombard. Now, Dean has returned to TV on Bachelor Winter Games, hoping to redeem himself. But, with all the drama swirling around him, fans may have forgotten some of the basics, like what Bachelor star Dean does for work when he's not making out on TV.
According to Dean's LinkedIn, he's worked as the lead recruiter for StartUpTAP since 2015. That's short for Startup Talent Acquisition Partners, a company that helps California startups recruit candidates to build their businesses. They consult with companies all around Los Angeles which is where Dean is currently living according to his Instagram bio.
But, like many Bachelor world contestants, Dean also makes money as a "social media influencer." In the below Instagram, he can be seen promoting MVMT watches.
Dean is far from the only Bachelor Nation member to turn his social media account into a business. Former Bachelorette Kaitlyn Bristowe explained to The Cut why it's such a popular post-show gig.
"Overnight you have this huge following, so all these brands are like, 'Here, do you want to work with us?' So you get offers to do the Flat Tummy Tea and the teeth whitening and all that," she said. "For somebody who has worked a regular job before, you're like, 'Oh my gosh, you're going to pay me to do that? Glorious.'"
While Dean still seemingly has a regular job (or he's just bad at updating his LinkedIn), he's also cashing in on his social media as well. And, based on what Kaitlyn said, who can blame him? The Cut reported that contestants can make, "$1500 to $7000 for each simple photo, depending on their follower count." Dean has over 700,000 Instagram followers, so that's a pretty big audience he can influence.
Beyond probably wanting to rack up more followers, Dean's goal for Bachelor Winter Games doesn't really seem to be about promoting a career (he's no musician or blogger) — instead he seems to be seeking an image reboot after his unfortunate Bachelor In Paradise experience. Dean spoke to InStyle about his desire for redemption on Bachelor Winter Games. He said:
"Going into Winter Games, I feel like I had this stigma where people were like, 'Oh, Dean? F*ck that guy ... So for me, it was a matter of just showing that I've learned from the mistakes that I've made in my dating history and just kind of continuing to learn ... I didn't communicate clearly enough [on Bachelor In Paradise], and that was kind of my Achilles heel. Over the past six months or so, I've learned that communication is much more important than I ever thought it was — so Winter Games will hopefully be a reflection of that."
And, it seems Dean may have found more than just redemption — but also love. Us Weekly recently reported that Dean and fellow Winter Games contestant Lesley Murphy were still dating after the show. The couple can't confirm until it's completed filming, but they've been spotted hanging out together on Valentine's Day so... you do the math.
If this run of TV is successful for Dean, perhaps he'll quit his day job and do the reality star/social media influencer thing full time. But, until he updates that LinkedIn, he may very well still be a startup recruiter with a profitable side hustle on social media. Can't blame him for that.