Universal Standard & J.Crew Created The PERFECT Winter Clothing Line — And It Goes Up To Size 32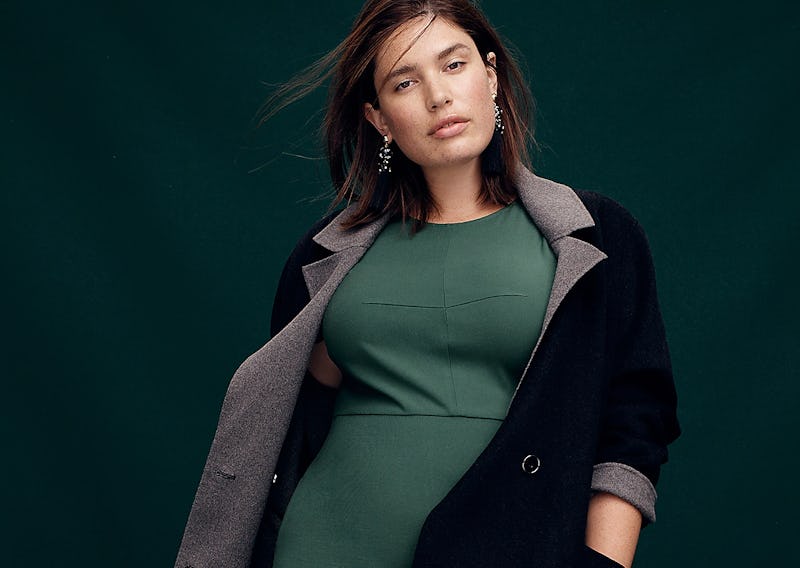 J.Crew
If you're looking to update your winter wardrobe with streamlined and timeless essentials, then you're going to want to hear about the new Universal Standard x J.Crew collaboration that launched Nov. 5. The go-to preppy-chic brand has collaborated with Universal Studios before back in July, and the collection was so popular that a second capsule line was an obvious next step. If you haven't heard of Universal Standard before, it's a newcomer brand that aims to change the way people shop for their body types. Wanting to get away from the labels of "plus size" and "straight size," the forward-thinking label instead wants to see clothing in a size-inclusive range that caters to all body types. Meaning that if you see a certain dress on a rack, that dress will carry sizes 0-40 and won't force non-straight size bodies to go to a different section of the store to find their measurements. "We wanted a size 26 to shop in the same way as a size 6 — using style as her only filter, and we wanted to be the ones to make that happen," the brand shares on their site.
Maybe even more groundbreaking than that label-less shopping experience is the store's size range, which has recently increased from sizes 2 -32 to sizes 00-40, ensuring that people of all shapes and sizes can find something cute to wear.
"The future of fashion is one in which women of all sizes can participate equally, and we've designed our clothes accordingly," said Polina Veksler, the other Co-Founder. "Our endgame is to be at the forefront of the movement that will make size an irrelevant consideration for women when making style choices. It's about fashion freedom."
And now J.Crew has created their second collection with them, bringing that inclusive attitude towards fashion to a huge audience. The line carries eight modern essentials perfect for the cooling weather, featuring everything from jackets to party dresses that range from sizes 00-32. Check out some of the picks below and shop the full collection at J.Crew.
From Meghan Markle-esque staples to playful party frocks, this collection will help refresh your winter wardrobe.