KKW Fragrance Is Officially Coming & It's Just In Time For The Holidays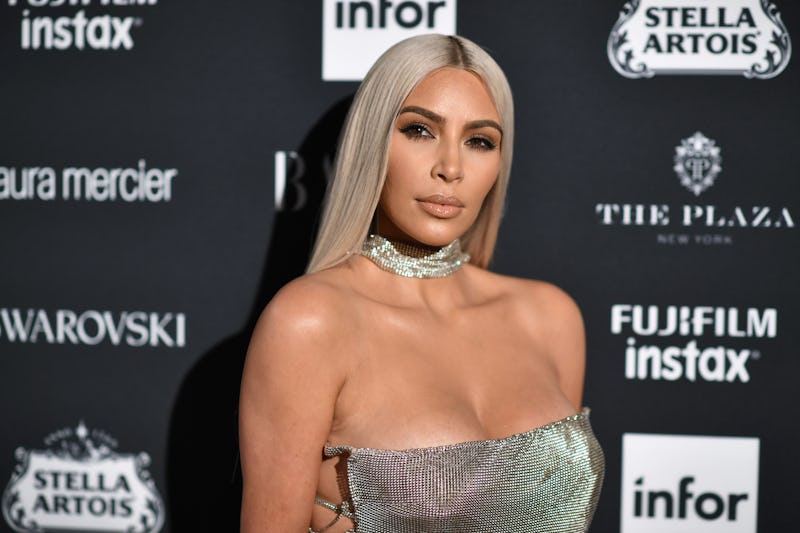 Dimitrios Kambouris/Getty Images Entertainment/Getty Images
In case you missed it, Kim Kardashian is at it again. The social media queen turned beauty boss is adding perfume to her ever-grown list of businesses. According to her Instagram post, Kim Kardashian's KKW Fragrance is coming soon. Get your wallets ready, because your holiday shopping list is about to get even longer.
Just months after creating her own beauty brand, Kardashian is on to fragrances. Kardashian has been slowly announcing more info about the upcoming brand KKW Fragrance. While her fans still don't know what the fragrance will actually smell like, the launch day has finally been announced.
KKW Fragrance will be available Nov. 15, according to Kardashian's Instagram post. That means that you'll be able to smell like a Kardashian all holiday season. Unfortunately, it's unclear what that will smell like just yet.
Oddly enough, the Keeping Up With The Kardashians star has yet to tell her fans what the scent will smell like. It's unclear why she's would announce the launch day before the actual product, but maybe that's just a part of the allure.
The KKW Fragrance website is also blank, beside the date written on the home page. It all gives off the same vibes as KKW Beauty, despite being a completely different brand. You can sign up for online updates on the website to be the first one to know exactly what's going on with the product.
Bottom line: people won't know until Kardashian wants them to.
In true Kardashian fashion, this all started when she posted a close-up photo of orchids to her Instagram page and tagged a brand new account — @kkwfragrance. If all that isn't mind boggling enough, the caption read, "Gardenia," but the post showed a completely different flower.
Up until Oct. 24, she's been radio silent about the upcoming endeavor. Kardashian posted a photo of a a bunch of items on a coffee table, including what she tagged as KKW Fragrance product, which makes it seem as if it is the new perfume.
If so, it is anything but ordinary. Instead of having the classic stand-up, spray top design, the product looks like a crystal. The small, geometric shaped object would be completely different than any other perfumes on the market. It also goes along with the first KKW Fragrance post, which showed a bunch of crystals with the name of the website.
Despite not knowing for sure exactly what product is coming on KKW Fragrance, fans are still pretty excited about the upcoming launch. Because when a Kardashian builds something, the people will come. Here's what people have to say about the Nov. 15 launch.
I repeat: People are willing to give Kardashian their money without actually knowing what the product is. This is not a joke.
Is it a good thing? Is it a bad thing? The world may never know until Nov. 15.
Actual footage of people finding out that Kardashian is launching yet another beauty product.
Not sure how you feel about the big launch? Allow Kardashian's Kimojis to say it for you.
Kim Kardashian: making fans happy with random beauty launches since 2009.
It doesn't even matter what's coming. Fans are already congratulating Kardashian on her future fragrance business.
You just never know what the Kardashians will be up to next. But if you follow their social media accounts closely, you'll find out before everyone else. Fingers crossed that Kardashian starts telling her fans what coming with KKW Fragrance, because people are dying to know.
If the Twitter reactions have anything to say about this launch, this is going to be yet another fan-favorite beauty product.