6 Lorelai Gilmore Traits That Lauren Graham Should Bring To 'Curb Your Enthusiasm'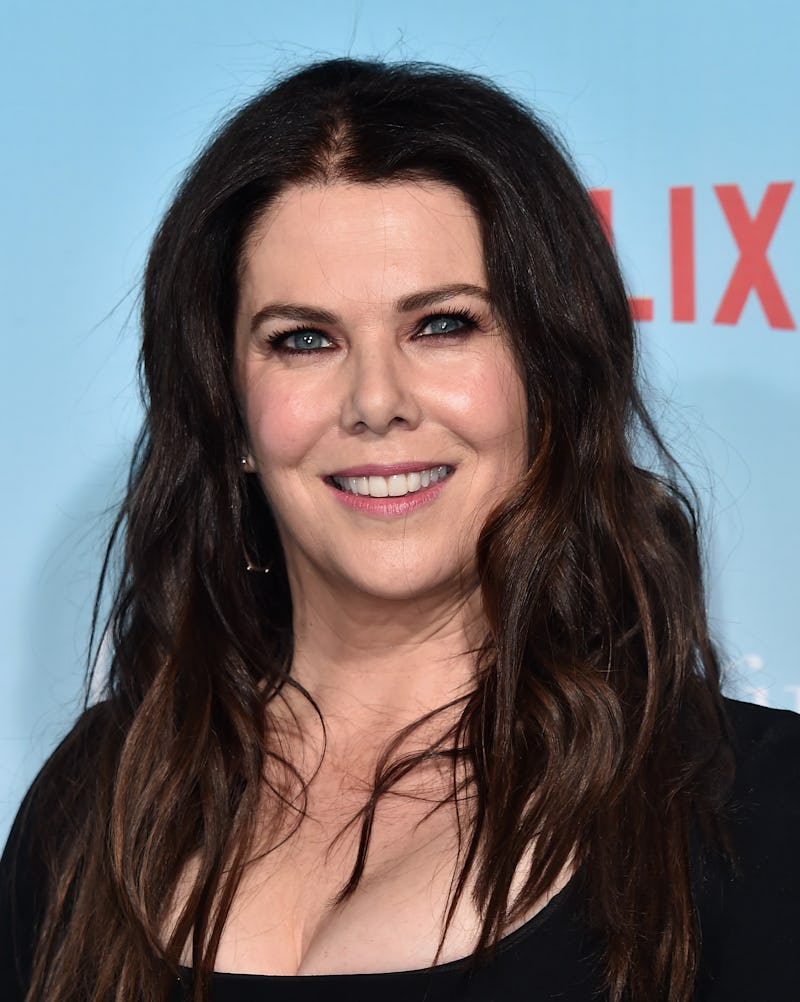 Alberto E. Rodriguez/Getty Images Entertainment/Getty Images
Before Sunday, Oct. 1, 2017, it had been six long years since the last episode of Curb Your Enthusiasm. Now that Larry David and his awkward neuroses are back in action, the series is bringing along some familiar faces for its revival. Lauren Graham will be making an appearance and if they haven't already, Gilmore Girls' fans everywhere officially have a reason to join the Curb Your Enthusiasm fanbase. So, when does Lauren Graham appear on Curb Your Enthusiasm?
Unfortunately, currently there is not any information about what specific episodes fans can catch Graham in for Season 9. But, Entertainment Weekly reports that Graham will be in multiple episodes, so get ready to settle in for an actual character arc here. According to the same article, she will be playing a censor at NBC and will eventually become a love interest of Larry. That is correct, Lorelai Gilmore, as she will forever be lovingly known, will be romantically linked with Larry David. Let that sink in. Not only that, but Entertainment Weekly also reports that Graham's character will have a child, which really only strengthens the Lorelai nostalgia.
As is the case here, Gilmore Girls fans tend to see Graham as a real life Lorelai, so it would be a shame if she didn't include a little Gilmore in her new role. Here are six Lorelai traits that Graham's Curb character should definitely take notes from.
1. Sarcasm
Lorelai Gilmore is synonymous with sarcasm, and, as a result, Lauren Graham is also synonymous with the fine art of sarcastic wit. In a show like Curb Your Enthusiasm, where a wry, dry sense of humor reigns supreme, there is plenty of room for Graham to show off her Gilmore-approved sarcasm. She may even give Larry a run for his money.
2. Hats
If there was one thing that Lorelai was consistent with, it was her unique and sometimes questionable hat collection. Maybe NBC execs wear knitted hats with subtle Bigfoot pictures on them — it is 2017. Either way, if a bucket hat makes its way onto the set, things could get real.
3. Eating Habits
Lorelai is and always will be a pillar of strength and inspiration when it comes to her enthusiasm for eating whatever the hell she wanted at any given time. Her appetite was was truly a force to be reckoned with and would likely give Larry something to obsessively nitpick about, like fans expect him to.
4. Obscure Pop Culture References
Does Larry know a good Grey Gardens reference when it comes launching his way, sandwiched between a The Bad Seed quote and a reference toWaiting For Godot? Well, it may be time to brush up on your weird old movies and forgotten television anecdotes because Lorelai is an obscure reference gold mine, and Graham's new character should be too.
5. Coffee
This one is almost a certainty. Professionals such as Graham's Curb Your Enthusiasm character most definitely need a caffeine boost more than your average person. And, if one human on planet Earth is made entirely of coffee beans, that human is Lorelai Gilmore.
6. Ability To Hold A Grudge
Lorelai was pretty rough to her parents throughout the series, sometimes with good reason, but it seemed like she lacked the ability to simply go with any kind of flow. Larry will probably do something to invoke the infamous Lorelai grudge that will last a lifetime.
Obviously, Graham's character is not Lorelai Gilmore but that doesn't mean that she can't bring some of Lorelai's best/most notable qualities into this new character just a little bit, right? One thing is for sure, seeing Graham as Larry's love interest will be reason enough to tune in to this season of Curb Your Enthusiasm.