Netflix Knows Viewers Love True Crime & Here's How It's Delivering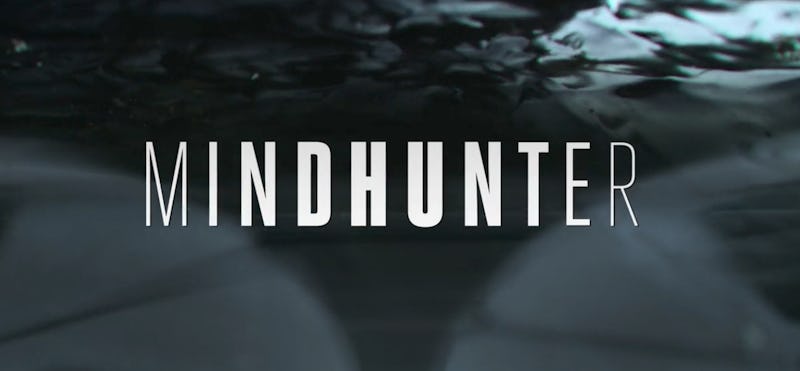 Netflix
The Netflix original series Mindhunter dramatizes the interviews that the FBI conducted with various serial killers in hopes of agents getting to learn what makes these killers tick. And, like with all Netflix shows that drop all at once, after viewers marathon the series, they'll want to know when Season 2 of Mindhunter premieres on Netflix. While the first season covers some notable serial killers, there is no shortage of dark, twisted crimes for the cast of Mindhunter to attempt to understand in future episodes.
Despite the show's dark subject matter, Netflix ordered a second season of the psychological thriller before the first season even premiered on Oct. 13, 2017. Netflix' confidence in the show likely stems from the pedigree of the talent behind it. Amongst its executive producers are Charlize Theron and David Fincher. Fincher, who also serves as a director on four episodes, is no stranger to portraying killers. Fincher's body of work includes the films Se7en, Zodiac and Gone Girl, making him a perfect fit for the dark world of Mindhunter.
With Mindhunter being built for marathon viewing, fans won't be able to get enough of this dark crime thriller. And, while viewers will surely be happy to hear that a second season has been ordered, the wait for Season 2 will continue as Netflix has not yet released a premiere date for the show's second season.
As SpoilerTV reported, Season 2 of Mindhunter is reportedly staring production in May and will film through December. This means that fans may not see the second season of Mindhunter until 2019. While fans may have a long wait between the first and second seasons of Mindhunter, they may still be able to learn what happens by reading the source material. Mindhunter is inspired by the book, Mindhunter: Inside the FBI's Elite Serial Crime Unit, a memoir of FBI veteran John E. Douglas. He was tasked with interviewing serial killers just as the main character of Mindhunter, Holden Ford, is.
While the Mindhunter book is the basis of the show, the show creates fictional FBI agents to conduct interviews with real serial killers to allow for some creative freedom. Because the show follows fictional characters, they don't need focus on getting all the facts right when it comes to portraying Douglas or the other agents in Mindhunter. However, Douglas' life story offers plenty of harrowing episodes to adapt, including encounters with "[a] man who hunted [sex workers] for sport in the woods of Alaska, the Atlanta child murderer, and Seattle's Green River killer, the case that nearly cost Douglas his life," according to the description of the Mindhunter book.
While the fictionalized nature of Mindhunter means the show could go any direction it wants, it's likely that Netflix will continue to tell a dramatized version of Douglas' life work. There are many real serial killers, unknown and infamous, that Mindhunter can pick apart and try to determine what drove them to kill. The real Douglas confronted convicted murderers such as Charles Manson, Ted Bundy, and Ed Gein — meaning that Mindhunter could continue to run as long as there are still serial killers to try and decode. Douglas has interviewed 36 real killers himself, according to Psychology Today.
While a premiere date for Season 2 has yet to arrive, fans can take solace in the fact that there will at least be a Season 2. Netflix seems to know what people want to watch better than anyone else, so the fact that its already entrusted the show with a second season hints that Mindhunter could be Netflix's next big success.