The Tarte X Victoria's Secret Giveaway Is Summertime Perfection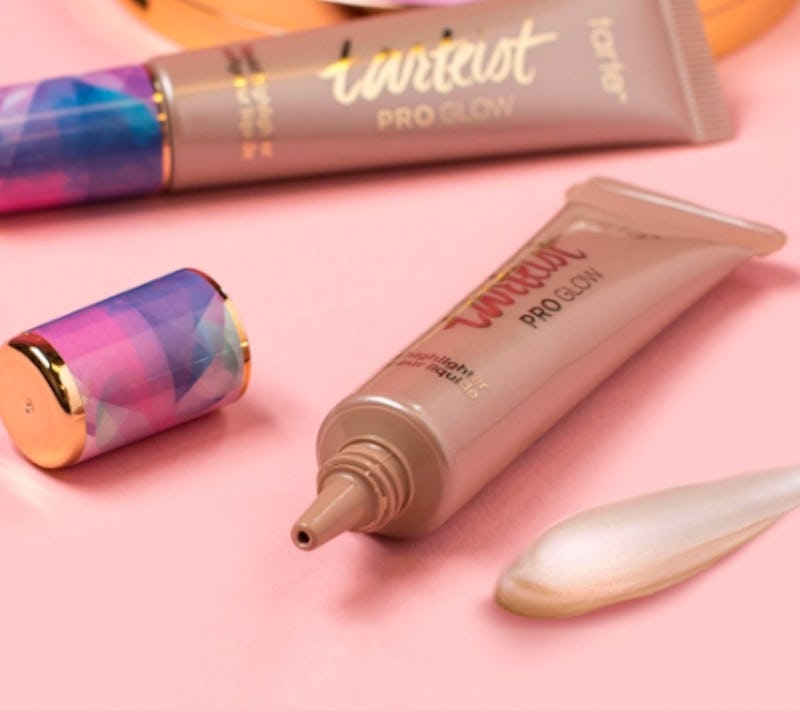 Courtesy Tarte Cosmetics
If you're lamenting the fact that you're not at Coachella right now, then check out what your favorite makeup and lingerie brands have in store for you and three of your friends. When does the Tarte Cosmetics X Victoria's Secret giveaway end? There's still time to enter for the ultimate vacation.
According to Tarte's Instagram account, they've teamed up with Victoria's Secret to give you the trip of a lifetime. One lucky person will win a four day trip to Miami and a $2,000 shopping spree for themselves and three of their besties. You've got until Apr. 21 to enter the sweepstakes, and trust me — you're going to want to take advantage of this offer just in time for summer.
Not only could you soon be chilling on the beaches of Miami, but you could also be doing so with a suitcase full of the cutest bralettes and spring-ready highlighters, blush shades and more because you'd have $2,000 to spend after all. No Coachella? No worries! Sign up online and then be sure to follow Tarte and VS on Instagram and mention three of your BFFs in the comments section to be officially entered to score the most amazing vacay ever!
This is bound to be the perfect summer escape!
You have until 11:59 p.m. ET on Apr. 21 to sign up for these incredible prizes.
This getaway is calling your name, for sure.
You know that feeling you get when you come home to packages from these brands? Well, winning this trip would be even better than that!
Bandeau Flounce Bralette, $20, Victoria's Secret
There's no purchase necessary to participate in the contest, but it couldn't hurt to start planning how you'd spend that $2,000, you know? Besides, Victoria's Secret got some pretty amazing bra tops out, so you might have to go ahead an fill your cart, contest winner or no.
Tarteist Pro Glow Liquid Highlighter Stunner, $29, Tarte Cosmetics
Tarte's got everything you'd need to complete your Miami makeup look, too. So, don't hesitate to rack up on items like this liquid highlight to take your summer beauty routine to the next level.
Can't you feel the sea breeze already? Go ahead and enter to win. Hopefully you'll be on a beach in Miami very soon!