Old Navy's Most Popular Jeans Are Just $15 This Weekend & No, This Is Not A Drill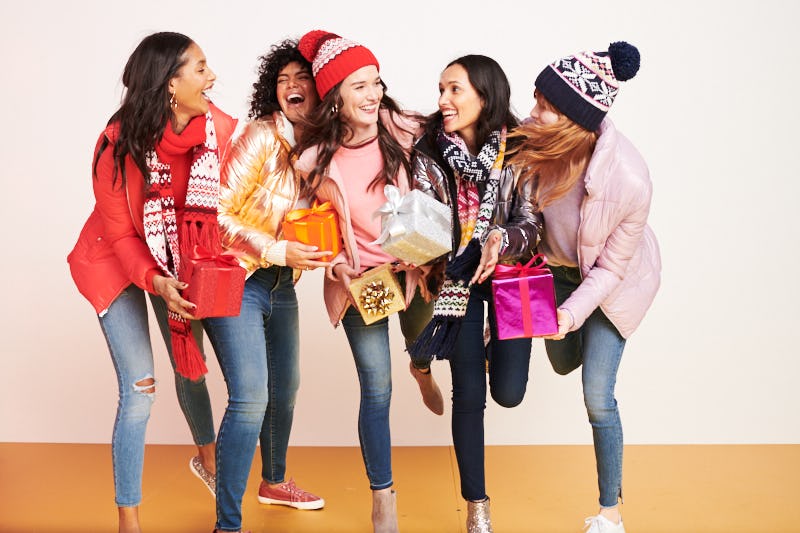 Courtesy of Old Navy
It's Daylight Savings Time this weekend where we push the clocks back an hour. In addition to that much-needed and precious extra hour of sleep on Sunday morning, you can save some extra cash on your fave jeans. Old Navy is having a one-day jeans sale (Sizes 0 to 30 available, with petite, regular, and tall options) where one of its most popular styles is just $15.
No, this is not a drill. It's going to be "Sunday, Funday" this weekend. Make that "Sunday, Fashion Funday."
The retailer's Rockstar Denim range is being marked down to just $15 for women and $10 for girls on Sunday, Nov. 4. The sale applies to jeans purchased both in stores and online. So you can shop from the comforts of your couch or while browsing the brand's stores.
The jeans are already pretty darn affordable at their regular prices, which run from $34.99 to $44.99.
The sale will be active only on this particular day. It's time to pause to allow you, dear reader, to make a reminder in your mobile phone so you don't forget to shop and stock up on this silhouette. It can be worn year-round and comes in so many washes and rises.
The Rockstar jeans are a favorite fit of both customers and super stylish celebs alike.
Seriously, major fashion influencers like Blake Lively, Rachel Bilson, Gina Rodriguez, Kate Bosworth, and Christina Hendricks have worn Rockstar Denim offerings through the years.
There are so many colors and cuts from which to choose in the Rockstar Denim assortment.
The sale is so incredibly awesome because you can stock up on a pair — or four — without breaking the bank. You will wear them for several seasons, reducing the cost per wear to mere pennies.
These jeans will make you look and feel like a total rock star.
The jeans can be dressed up or down for the holiday season. They can be cuffed, tucked into booties, or paired with sneakers. They avail themselves of some many OOTDs and presentations.
At just $15 a pop, you don't need to stress over which cut or color you want. You can simply grab as many as you like and as many as your budget will allow.
Check out the raw hem of this pair. It's such a current and cute look.
Below are some options in the Rockstar Denim range. Please note the prices listed below are current as of press time on the Old Navy site and do not yet reflect the Nov. 4 sale pricing.
1. Mid-Rise
2. Mid-Rise Distressed Super Skinny
3. Mid-Rise Dark Rinse
4. High Rise + Plus Size
If you need to refresh, revamp, or update your jeans wardrobe, Old Navy's $15 Rockstar Denim sale, which only applies to jeans purchased on Sunday, is how you do it.
So, basically, your weekend plans are already all set and locked in. You get an additional hour of shut eye and you can save some serious loot cakes while stocking up on fresh pairs of snazzy jeans. Go ahead and indulge your inner rock star, thanks to Old Navy.