Chelsea Manning's Release Date Was Decades Away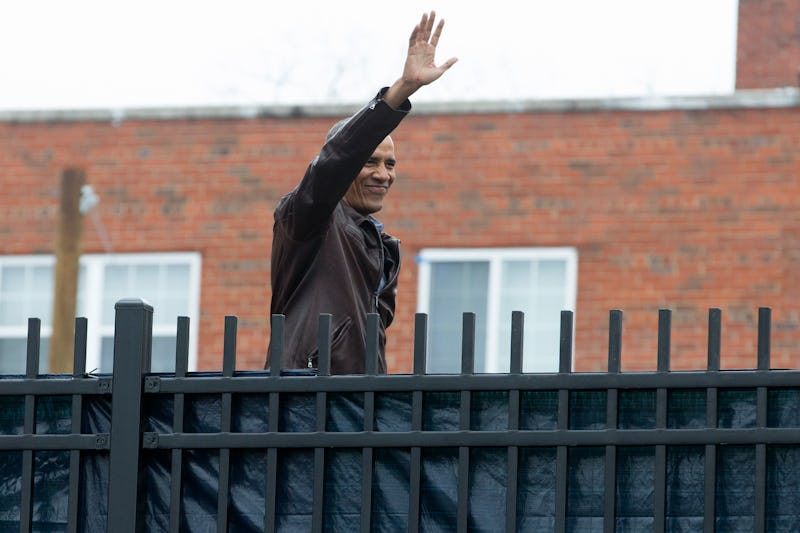 Pool/Getty Images News/Getty Images
President Obama announced on Tuesday that he would commute the large majority of Chelsea Manning's prison sentence. Manning was an army intelligence analyst who leaked military documents about the Afghanistan and Iraq wars, as well as 25,000 diplomatic cables to the website Wikileaks. She has been detained since 2010 and, after being convicted, was sentenced to 35 years in prison, the longest prison sentence to date in a leak case in this country. She will now be released on May 17 of this year.
Manning leaked a massive amount of sensitive, classified documents, the most ever in our nation's history, and was charged with aiding the enemy and multiple violations of the Espionage Act. Manning, then known as Bradley, faced 90 years in prison. She was acquitted of aiding the enemy, the most serious charge, but was still convicted of many other charges, enough to net a 35-year prison sentence. She was tried by a military tribunal, and has been serving her sentence at Fort Leavenworth in Kansas.
Manning, who was 25 at the time of her conviction, said she decided to act as a whistleblower because she "started to question the morality" of U.S. foreign policy. When speaking about her sentence, she said, "I will gladly pay that price if it means we could have a country that is truly conceived in liberty and dedicated to the proposition that all women and men are created equal."
Last week, reports said that Obama was "seriously considering" a pardon for Manning. It is not uncommon for presidents to dole out pardons and commutations at the end of their terms, but this was a somewhat surprising announcement after she was given such an unprecedentedly harsh sentence. But Manning's time in prison has been difficult, especially as a transgender woman in a male prison; she had even tried to commit suicide twice last year.
This was Manning's last chance at freedom, as a pardon from Donald Trump's administration would have been unlikely. In 2010, Trump was quoted as saying "I think it's disgraceful. I think there should be like death penalty or something," in reference to Manning's actions.
Her release did get support from Edward Snowden, the NSA contractor who also leaked confidential government documents, which dealt with the agency's data collection and surveillance programs.
Some have wondered whether Obama would also pardon Snowden, who fled the country after the documents he leaked were published, and has been living in Russia, where he can not be extradited. However, White House Press Secretary Josh Earnest said that Manning and Snowden's cases differed in many ways. The documents Snowden released were far more dangerous than the ones Manning stole, he said. And while Manning went through the judicial process, Snowden "fled into the arms of an adversary, and has sought refuge in a country that most recently made a concerted effort to undermine confidence in our democracy," Earnest said.