This Cheese Advent Calendar Is The Only Thing You Need On Your Christmas List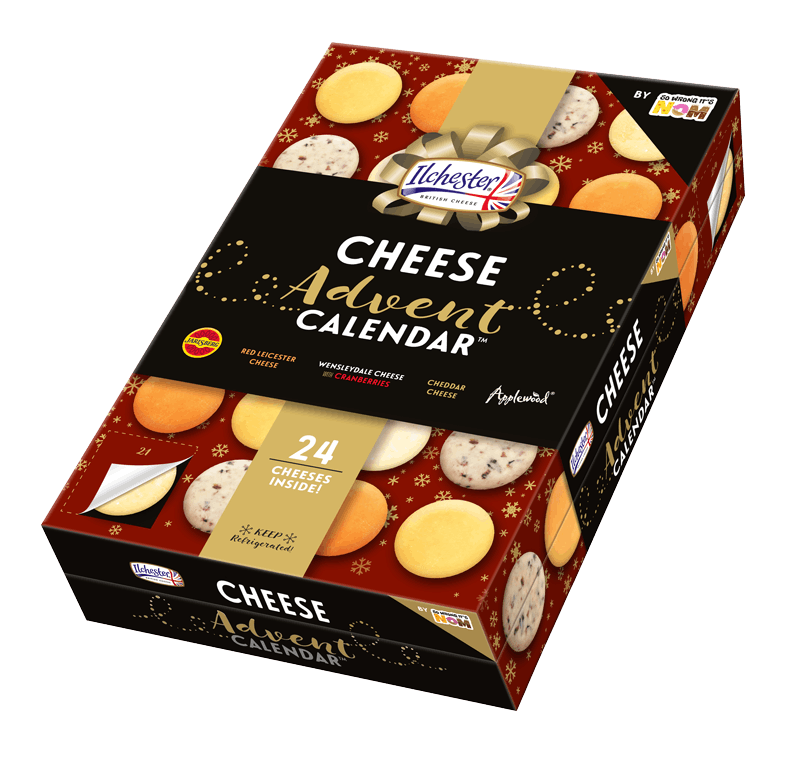 Asda
Fall is here, which means some enthusiasts (and Mariah Carey) have already begun planning for Christmas. While most of us can't even begin to start thinking about the winter holidays until after we have finished observing the High Holy Fall holiday (Halloween) there is one subject which transcends seasonal limits. I'm talking of course, about cheese.
This year, a U.K. company called Norseland, Ilchester has ensured our holiday season will be even cheesier this year, by launching a cheese-filled Advent calendar. An Advent calendar is a special calendar used to count down the days until Christmas. Many of them have little windows or boxes for each day which contain little treats like, in this case, cheese. The 24 windows contain five different kinds of the brand's cheeses, including Applewood, Mexicana, and Jarlsberg.
Delicious, right?! Unfortunately, this is something of a good news-bad news type of situation. The bad news is, this particular cheesy Advent calendar is only available at the U.K.-based grocery store chain Asda (where it only costs £8!) Heartbreaking for those of us outside the U.K., I know. The good news is though, there are so many other ways to enjoy cheese during the holidays!
The craftiest among you could build your own Advent calendar and stuff it full of cheese, or, if that's not really your style, here are some extremely cheesy holiday gifts.