6 Brands With Bralettes For Big Boobs That Are So Good You'll Give Up Underwires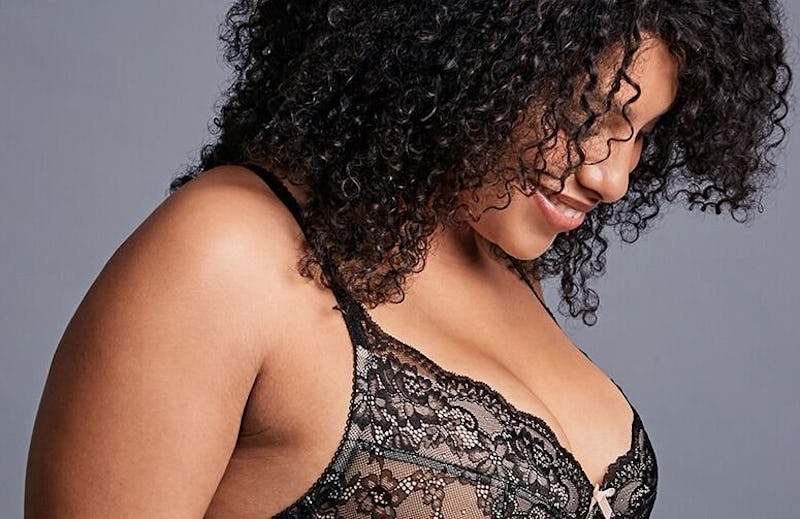 Figleaves
For the bustier among us, jealousy doesn't seem like a strong enough word for the feelings we have towards people with smaller chests who can wear super cute wireless bras. Seething envy seems more appropriate but it's time to kick that green eyed monster to the kerb because there are plenty of brands that make bralettes for larger busts.
The rise of the bralette has been swift which is no surprise considering that underwired bras can be uncomfortable for wearers, especially those who are big on top. Getting your bra fitted by an expert might well help with those feeling of discomfort and help you wear wiring with ease.
I'm a big boob veteran who's been measured in all the great brassiere establishments including the Queen's brassiere Rigby & Peller which, according to the Telegraph, sadly lost its royal approval after boss June Kenton wrote a memoir about her work hilariously titled Storm In A D-Cup. However, in all sincerity I've yet to find one wired bra that doesn't leave me with painful welts and a near constant need to shift the bloody thing about.
So here's my list of tried and tested (by moi) bralettes for the bustier physique.