A Revolve Pop-Up Is Coming To California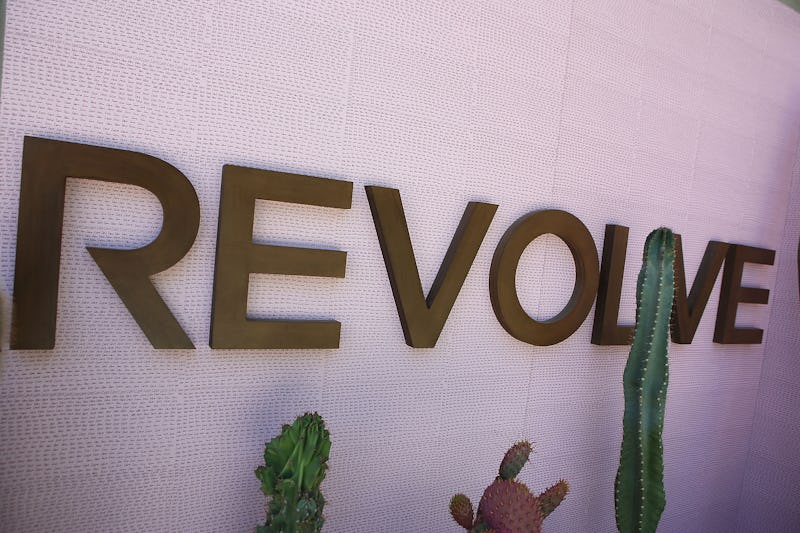 Ari Perilstein/Getty Images Entertainment/Getty Images
'Tis the season for pop-up shops, apparently. If you live in the L.A. area, you're in for quite the treat throughout the month of April. Not only is Glossier visiting town, but now one of your favorite retailers is giving residents a chance to check out their goods IRL, too. Where is the Revolve pop-up shop located?
According to the brand's Instagram, they are opening up their typically members-only Revolve Social Club to the public for the first time ever. It's located at 8070 Melrose Avenue in Los Angeles, California and it will be open to everyone from Apr. 7-Apr. 9.
When you swing by you'll be able to buy some of your favorite brands, get your hands on the Revolve Festival Collection and last, but certainly not least, take in the beautiful interior design. L.A. is looking like quite the destination this month, so if you don't live nearby, you may want to consider taking a trip there very soon. Once you stop by the Revolve shop, you can also drop in Catbird's pop-up location and make sure your new outfits will be perfectly accessorized. Only in La La Land, you know what I'm saying?
You can find the details on Revolve's Instagram story.
The location will be open from 11 a.m. to 6 p.m. for three days, and you've got to make sure you see it for yourself IRL.
It's not everyday that you get to enjoy this location, so get excited, folks!
Does this look like your dream venue or what? You're not going to want to leave this place.
The store is coming just in time to get all of your festival fashion in order.
Isadora Blouse, $44, Revolve Clothing
You'll be able to find pieces like this and more in person, so get ready for the best spring season ever, as far as your style is concerned!
Mark your calendars for Apr. 7-Apr. 9 because this event definitely needs to be in your schedule.