You Need Kylie Jenner's Lace-Up Jeans For Summer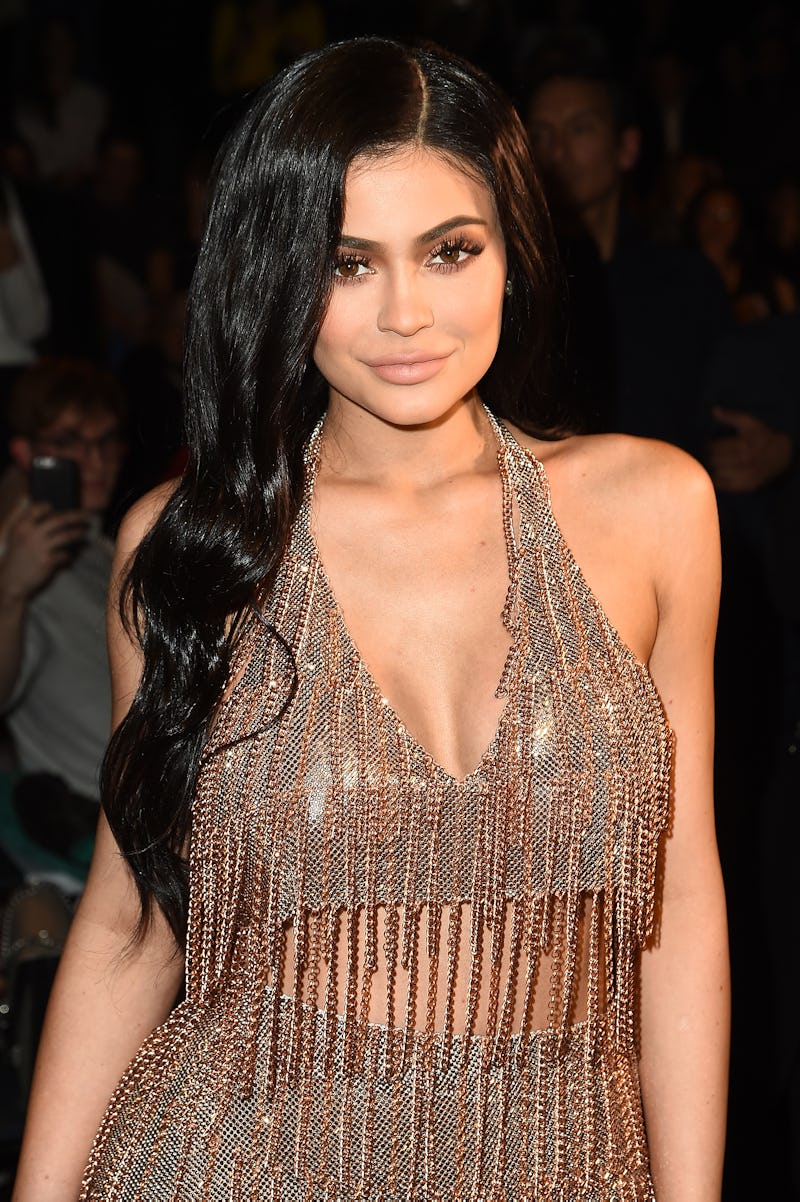 Nicholas Hunt/Getty Images Entertainment/Getty Images
Kylie Jenner never fails to impress with her trendiness. Whether she's launching the most must-have blushes or rocking a pair of pants you'll want to slip on just in time for summer, this girl knows what's going on, and all the rest of us can do is try to keep up! Find out where to buy Kylie Jenner's lace-up jeans for the most up-to-date look this season.
Jenner recently posed on Snapchat wearing a crop top and blue jeans. The denim was accented with tie-up detailing along the sides, which added an extra bit of sassiness to the overall outfit. She later posted to Snapchat to let everyone know where the pants came from, and to no one's surprise, they're from her sister's denim brand, Good American. So, you know what that means? You can go out and buy the exact same pair.
The Good Legs Lace Up Blue 045 bottoms retail for $189 and were still in stock in select sizes at the time of publication. Dropping nearly 200 bucks on a pair of jeans is kind of a big deal, but to get the perfect Jenner-inspired, Khloé Kardashian-created look, it's totally worth every single penny. Add this denim to your closet for the summer season.
Good Legs Lace Up Blue Jeans, $189, Good American
Keeping it cool, as always.
But, of course she did! I'd expect nothing less.
Good Legs Lace Up Blue Jeans, $189, Good American
Sizes 14 and 24 were still in stock at the time of publication. If you want to get a different size, you'll have to join the waitlist that's available on the website because yes, these pants are just that popular.
Good Legs Lace Up Black Jeans, $189, Good American
The brand also has a black version of these pants, but they were all sold out at the time of publication. Yet another waiting list to get on, ASAP!
Distressed Lace-Up Denim Shorts, $32, Forever 21
Shopping from Good American isn't the only way you can get in on the laced-up denim action. Shop pieces like these super cool shorts and more, especially if you just can't wait to add items like these to your wardrobe!
Pixie Pant, $69, Torrid
You can choose from light wash denim to darker options, as well. Because there's no wrong way to rock some lacing detail this season.
Good American has plenty more denim styles where this pair came from, too. So, be sure to head to the brand's website to shop denim Jenner would approve of!