The O'Neill x Natalie Off Duty Swimsuit Collab Is Perfect For Summer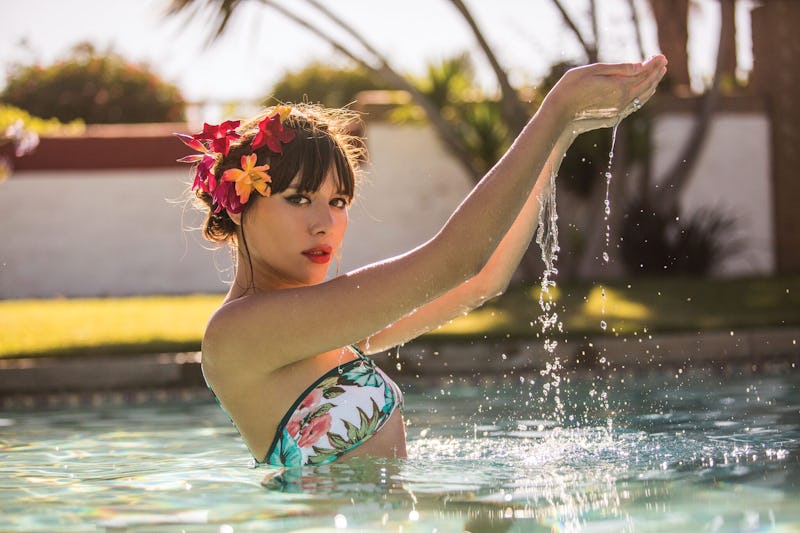 Courtesy of O'Neill
Whether we're ready to admit it, swimsuit season is quickly approaching. The only thing that might make the thought of getting into a swimsuit right now a little more exciting is the idea of some new and adorable suits thanks to O'Neill's collaboration with model and digital influencer Natalie Suarez of Natalie Off Duty.
The O'Neill x Natalie Off Duty collection is so stylish and so perfect for summer. With its tropical floral prints and totally wearable one-piece and two-piece styles, you're going to want to shop the entire collection. Inspired by the tropical heat of Havana nights, O'Neill wanted to design the collection with Suarez's effortless "no fuss style" in mind. What's even better than the fun color palette and tropical prints of this swimwear line is that all of the pieces are under $100!
You might not be able to take your eyes off the O'Neill x Natalie Off Duty swimsuits, but you should know that the collab also offers other clothing items like a trendy overall dress and an adorable romper — perfect to go over your swimsuit and complete your look.
Dakota Overall Dress, $70, O'Neill; Emma Romper, $50, Nordstrom
Shop the entire O'Neill x Natalie Off Duty at us.oneill.com or Nordstrom.com. Get a peak at some of the styles below!
Isadora One Piece
Isadora One Piece, $80, Nordstrom
I'm loving the color-blocked look of this suit!
Viva Tube Top
Viva Tube Top, $54, Nordstrom
This tube top has elastic at the top and ties at the bottom for a cute and slouchy look.
Viva High Waist Pant
Viva High Waist Pant, $54, Nordstrom
These high waist bottoms are both functional and stylish.