Yes, Domino's Does Chocolate Pizza Now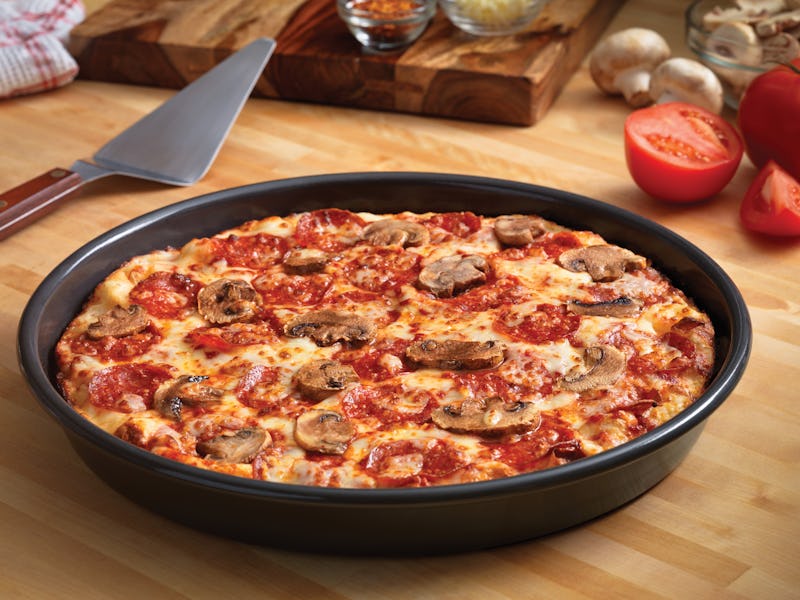 Domino's
Domino's has stepped up its pizza game in a major way. The food chain has just launched a new menu item in some locations that combines two of most people's favorite things: chocolate and pizza. The new Lotta-Chocca pizza will only be available at certain Dominos locations in limited quantities, though, so I'm sure you're wondering... where can you find Domino's new chocolate pizza?
According to Cosmopolitan, the dessert-style pizza is made with a fresh Domino's 6-inch pizza crust and topped with melted chocolate. Sounds delicious, right? Unfortunately there's a catch: As of now, Domino's Lotta Chocca pizza seems to currently only be available in the U.K.. So, if you live overseas or you're planning a trip sometime soon, you may be in luck, although you might want to act fast.
As a spokesperson for Domino's told Digital Spy, "It's already proving very popular, so we'd suggest that people do try it quickly whilst stocks last."
So far, there's no word if the chocolate pizza will come to the states soon. But considering how popular the new item already is, we can only hope that Domino's will be launching it globally soon. Just check out the raves it's receiving from U.K. customers on Twitter: