What To Read Next, Based On Your Favorite Hallmark Holiday Movie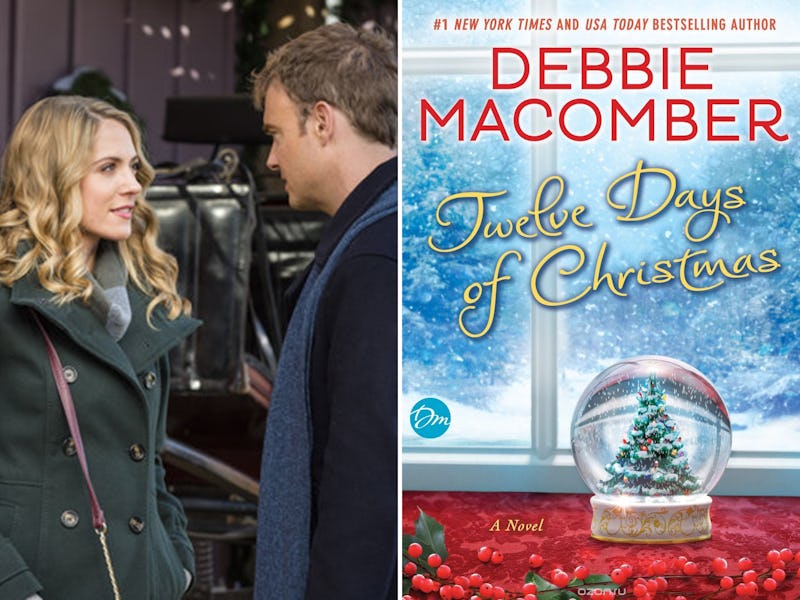 Hallmark Channel
I have a confession to make: I never watched Hallmark holiday movies before this year. I know, I know. Sure, I had flicked past a couple during past holiday seasons, settling on one without really paying attention, having already written them off as corny fluff. And despite being a huge fan of all things holiday, I just couldn't get past what I thought were silly plots and subpar acting. And, yes, it is true that there is definitely some supreme corniness and cringe-worthy antics to be had amongst the hundreds of holiday films.
But my daily turn to Hallmark Channel has revealed tons of gems, too. Sweet stories of family and friendship, love and life, and the twinkly spirit of the holiday season, all there to sink into with a nice mug of hot chocolate in hand. Maybe it took the never-ending nightmares of 2016 and 2017, and my need for more joy, festivity, and silly fun for me to get past my unfair assessment of Hallmark movies, but let's just say I'm converted. And now I'm looking for more of these feels in everything, including some great books to read this time of year.
Below are some festive books like Hallmark movies to read after you've finished rewatching your favorites for the hundredth time. Because there are so many films to choose from, these are some of the newest, most popular and personal favorites of mine. Hopefully you'll find a few of your favorites on the list, too.