This Coffee Table Book Is The Perfect Gift For Anyone Who Misses President Obama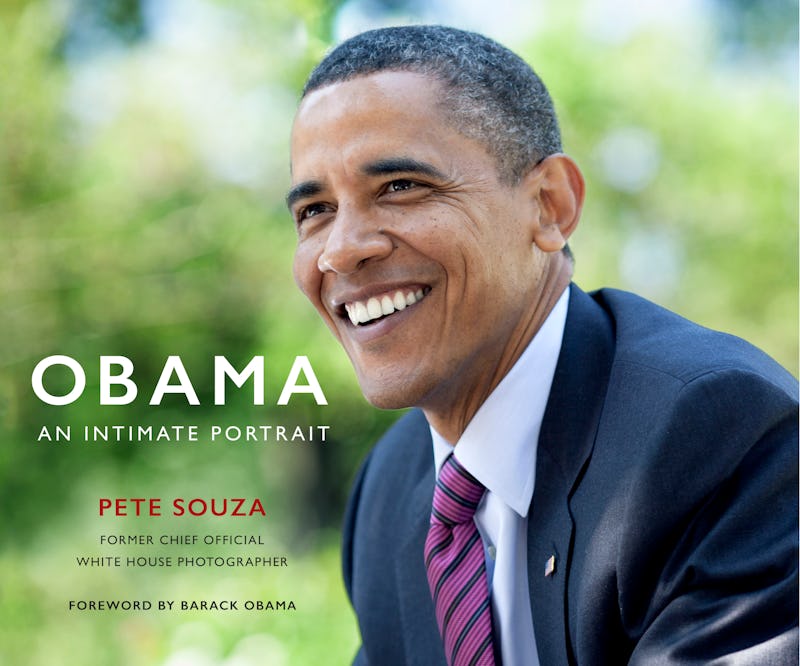 Amazon/Pete Souza
One year ago on Tuesday, the fate of the United States shifted. After eight years and two terms of leadership from President Barack Obama, the country elected Donald Trump, who ran on a nationalist, if xenophobic, platform. If you're feeling nostalgic for a kinder time, then check out these pictures of President Obama by White House photographer Pete Souza. It will make you want to buy his new coffee table book ASAP and also you might cry a little but honestly I warned you and it's not my fault.
For eight years, Pete Souza served as the chief official White House photographer. The job was rigorous; Souza, who had top security clearance, followed President Obama into the majority of meetings and through essentially every major event, capturing up to 2,000 images a day. He saw Obama make his way through endless meet and greets, through White House holiday traditions, through dinners, dances, private walks, tender family moments and countless other situations.
"I'm not sure if 'invisible' is the right word," Souza told NPR. "But I was certainly trying to be a piece of the woodwork." Souza estimates the total number of pictures to be over 1.9 million.
Souza's new book, Obama: An Intimate Portrait contains more than 300 of these photos, some of which are being shared publicly for the first time. The book, which was released on Nov. 7, one year after the 2016 election, also features a forward from Obama, as well as accompanying captions and stories for many of the images. In two days, the hardcover coffee table book, currently retailing for $28.99, has shot to Amazon's Top 20 best-sellers list.
Obama: An Intimate Portrait by Pete Souza, $29, Amazon
Before serving as the White House photographer, Souza worked as an assistant professor of photojournalism at Ohio University, the national photographer for the Chicago Tribune, a freelancer for National Geographic and an official White House photographer for Ronald Reagan. Since the end of Obama's term, Souza returned to both freelance photography and teaching. Though he's based in Washington, D.C., Souza also serves as Professor Emeritus at Ohio University.
In anticipation of his book release, an enormous selection of Souza's White House catalogue was made available to the public on Flickr. Check out some of our favorite images, but consider yourselves warned: they may illicit ~feelings.~ And the desire to go out and buy a really large book for your nonexistent coffee table. For the full collection, head here.