The Women's March Books Some Amazing Performers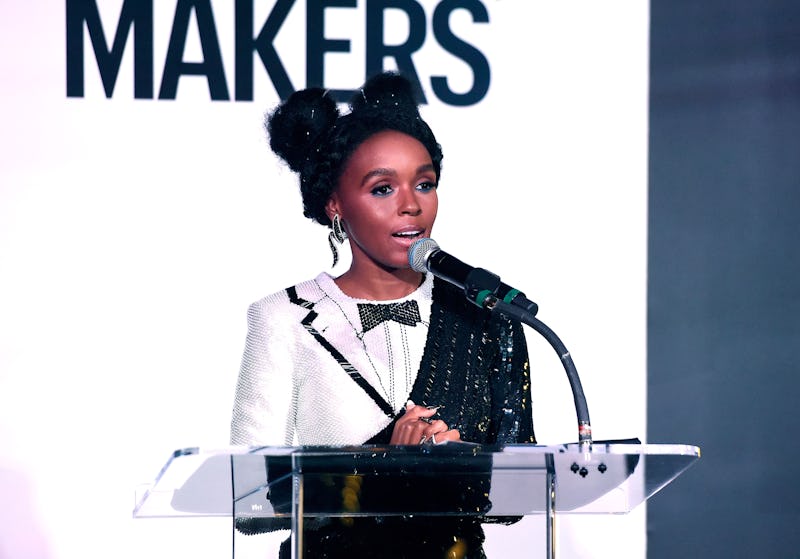 Matt Winkelmeyer/Getty Images Entertainment/Getty Images
As the weekend draws closer, many people have likely been anxiously awaiting the release of the performance program for the rally component of the Women's March on Washington on Saturday. Excitingly, we now know who is performing at the Women's March, and the lineup is quite spectacular.
Organizers of the March announced the musical performance lineup on Wednesday evening. According to the program, Janelle Monae, Maxwell, and Angelique Kidjo are set to headline the event. Each of these three vocal artists seemed touched by the opportunity to perform at the March, with Monae and Maxwell publicly expressing their excitement and gratitude.
According to Monae, the March is a "critical movement to bring justice and equality to all." Reflecting on the power of music to resist repression, she said in a statement:
Music has always been a powerful tool for galvanizing unity and I believe that singing and standing together, our voices will be stronger than any force that tries to repress us.
In his own statement about performing at the march, Maxwell focused on women's strength and perseverance, saying:
We are here because women are every bit as capable if not more able to pursue any goal they set forth for themselves. Were it not for the limitless depths of their love we would not be the men that we are.
In addition to the three headliners, there are countless other acts set to perform during the march as well. According to the Associated Press, additional confirmed artists include Mary Chapin Carpenter, the Indigo Girls, MC Lyte, Samantha Ronson, Toshi Reagon and Emily Wells.
The event is also set to have an "artist table" chaired by America Ferrera, in which actors and musicians alike plan to participate. Musicians who have been confirmed for the artist table include Grimes, Questlove, Neko Case, Rakim, and Lila Downs. Furthermore, various celebrities, including many actors, are also expected to take part in the artist table.
Moreover, the musical conclusion to the rally component of the March looks to be quite special. A new version of "Ella's Song," a protest anthem written to honor civil rights leader Ella Baker, will be performed by Toshi Reagon in order to conclude the rally program and begin the march itself.
Overall, the performance lineup for the Women's March on Washington, just like the march itself, looks to be pretty amazing. The talent and diversity of the scheduled performers will bring wonderful voices, representation, and unity to the event, and I, like many others, am very much looking forward to watching them bring their talents to the rally.