Here's What Tiffany Trump's Instagram Can Tell You About Her Different Friend Circles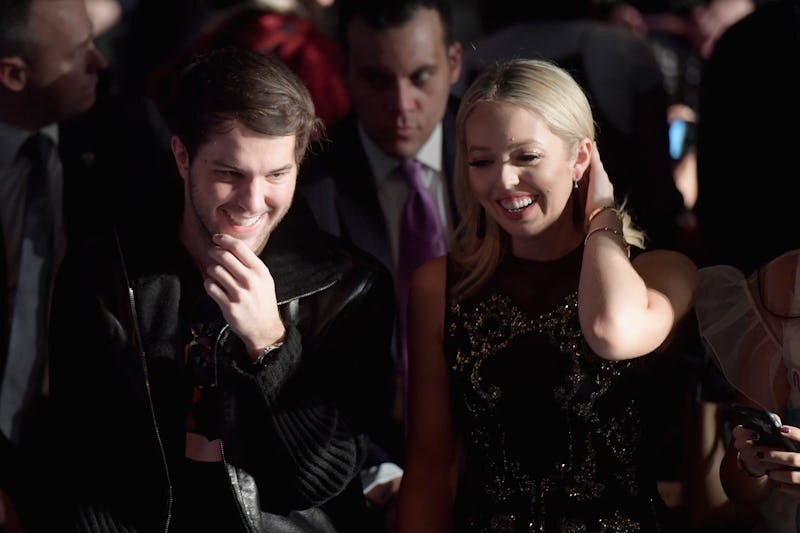 Gustavo Caballero/Getty Images Entertainment/Getty Images
As President Donald Trump's youngest daughter and the only child from his second marriage to actress Marla Maples, she's lived outside of the Trump clan for most of her childhood. But now, she's a young woman, 24 years old, and Tiffany Trump has her own life, friends, and goals.
According to her Instagram profile, Tiffany earned a BA in Sociology with a concentration in law and society from the same school her father attended: The University of Pennsylvania. Currently, she's a J.D. candidate at the Georgetown University Law Center and works as a research assistant to lawyer and professor Shon Hopwood, known for launching his law career from within a jail cell, where he was serving a 12-year sentence for armed bank robbery.
Tiffany's social circle — if the tags on her Insta hold any weight — incorporates socialites, designers, and fellow law students. In a January post, she calls fashion designer Andrew Warren her best friend, wishing him a happy birthday with the caption, "Thank you for always putting a smile on my face!"
Warren is one of the few friends to be pictured more than once on her Instagram feed (others include the ex-boyfriend, Ross Mechanic, and Tiffany's half-sister, Ivanka).
According to Vanity Fair, Warren is a 25-year-old designer and member of the "Snap Pack," a group of young, wealthy, Insta-famous, New York socialites. He launched his fashion line, Just Drew, in 2016. At Warren's first New York Fashion Week show, Tiffany modeled his designs.
In July, Tiffany posted a photo with Karen Shiboleth, the daughter of wealthy New York lawyers. The photo was captioned, "Finally reunited with my best @karenshiboleth 🖤 (definitely worth the trip to London to see my girl!)" According to The New York Post, Shiboleth started a masters program in international relations at London's Kings College in September 2016.
This summer, Tiffany also posted an Instagram photo with Rebecca Aiello, a pal from her UPenn days. According to Aiello's LinkedIn, she works in PR at Salvatore Ferragamo, a luxury Italian shoe brand.
And most recently, she shared a photo with Mariana Jantz, a fellow student in Georgetown's law school. The picture is captioned, "So happy we randomly sat next to each other on our first day of #lawschool last year! Happy Birthday! @mariana_jantz 🖤❤️#bdaygirl#hbd."
According to W Magazine, Tiffany was also in a bridal party this past January, celebrating the union of PC Peterson and Quentin Esme Brown. It most likely would have been a high-profile wedding, if it weren't held in Las Vegas and planned that very day. Peterson was on Bravo's reality show NYC Prep, and his grandfather was the co-founder of Blackstone Group as well as Nixon's former commerce secretary; Brown is the daughter of a real estate developer and the granddaughter of Hollywood mogul Harry Joe Brown. Tiffany was the flower girl.
While her friend circle is an eclectic group of university peers and socialites, Tiffany also posts frequently about her family on Instagram. She's shared pictures of her with Trump and the youngest sibling, Barron. On Mother's Day, she gave a heartfelt shout-out to Maples, writing "I love you with all of my heart and I'm so grateful for all of your love!"
Whether with friends or family, Tiffany's social media shows the professional photography of her glamorous life next to grainy iPhone pictures, capturing smiles among friends.