Donald Trump Has Replaced Sally Yates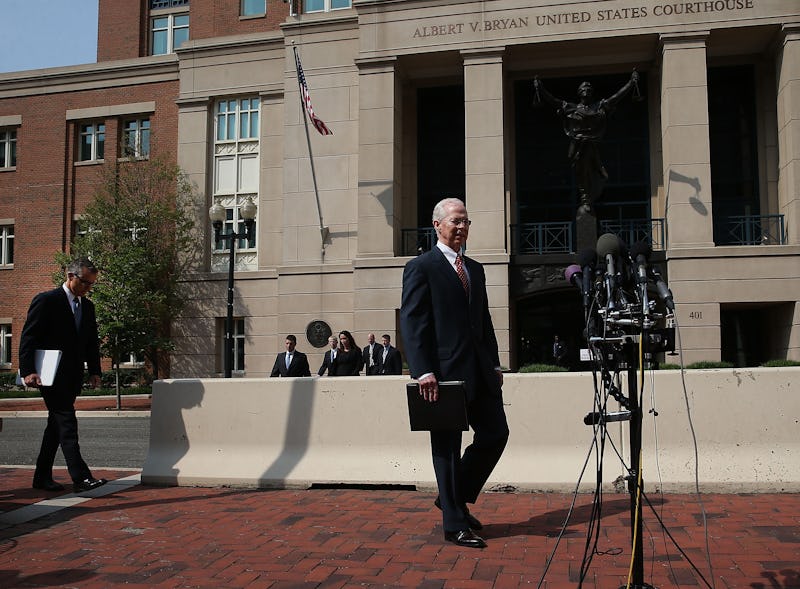 Mark Wilson/Getty Images News/Getty Images
On Monday evening, it was announced that President Donald Trump named Dana Boente as Attorney General after firing acting Attorney General Sally Yates, who served in the Obama administration. "POTUS has named Dana Boente, US Attorney for the Eastern District of VA as Acting Attorney General," Sean Spicer tweeted that night. "Sally Yates has been relieved." Boente was hired to sit in until (and if) Jeff Sessions, Trump's nominee for attorney general, is confirmed. On Tuesday, the Senate Judiciary Committee will vote on Sessions' nomination, but until then, Boente has a new job on his hands.
And by the looks of it, he plans on carrying out that job differently than Yates did, which helps explain why Trump chose him. The same day she was fired, Yates advised the Department of Justice to not defend Trump's executive order on immigration and refugees. According to the Washington Post, she wrote:
At present, I am not convinced that the defense of the Executive Order is consistent with these responsibilities nor am I convinced that the Executive Order is lawful. For as long as I am the Acting Attorney General, the Department of Justice will not present arguments in defense of the Executive Order, unless and until I become convinced that it is appropriate to do so.
In a statement to the Washington Post, Boente said he will support Trump's executive order.
Boente had been the U.S. Attorney for the Eastern District of Virginia for just over a year when Trump selected him to replace Yates. Back in October 2015, he was nominated by former president Barack Obama. He's called northern Virginia home for nearly three decades and has worked various positions in the Department of Justice for even longer. The 62-year-old said in a White House statement:
I am honored to serve President Trump in this role until Senator Sessions is confirmed. I will defend and enforce the laws of our country to ensure that our people and our nation are protected.
Prior to becoming U.S. Attorney for the Eastern District of Virginia, one of Boente's bigger cases as a U.S. attorney involved former Virginia Republican Governor Bob McDonnell. Boente's office led the prosecution and ultimately, McDonnell and his wife were found guilty of multiple corruption counts. Though McDonnell had admitted to taking gifts from businessmen, he claimed he didn't promise favors in return, denying any criminal wrongdoing.
Aside from such high profile cases, it seems as though Boente has largely remained out of the spotlight.